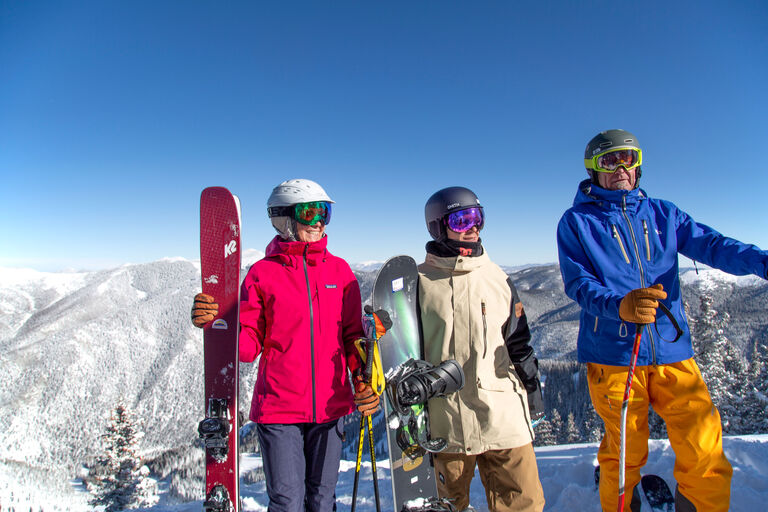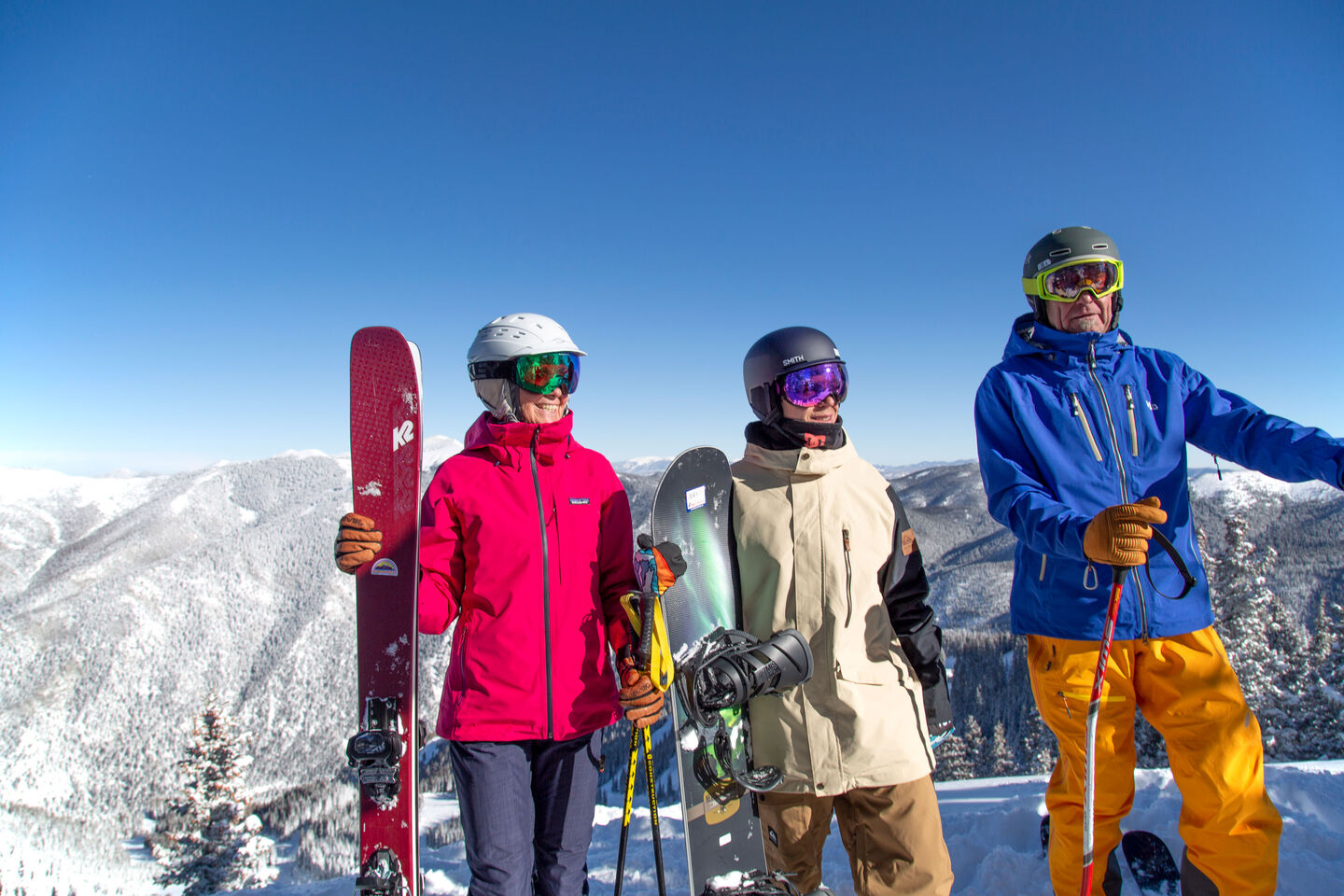 Christy Sports – Skiing & Snowboarding Clothing
How to Choose the Right Clothing for Skiing & Riding
When you're out on the mountain being exposed to the elements is part of the experience. Dressing appropriately for a day out on the slopes can be tricky. Here at Christy Sports we have created this guide to help you dress for a great day on the mountain. Conditions always vary and in order to dress for success use the concept of layering.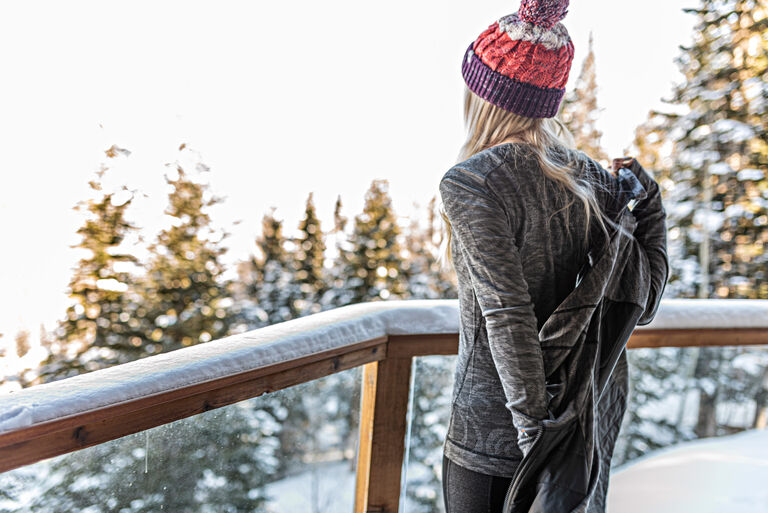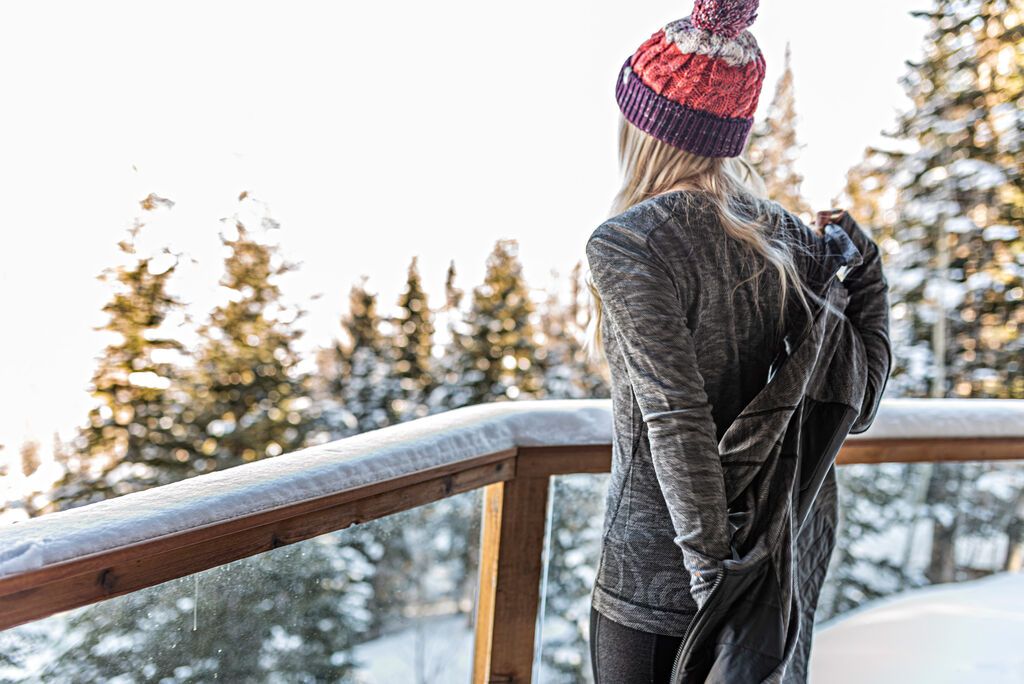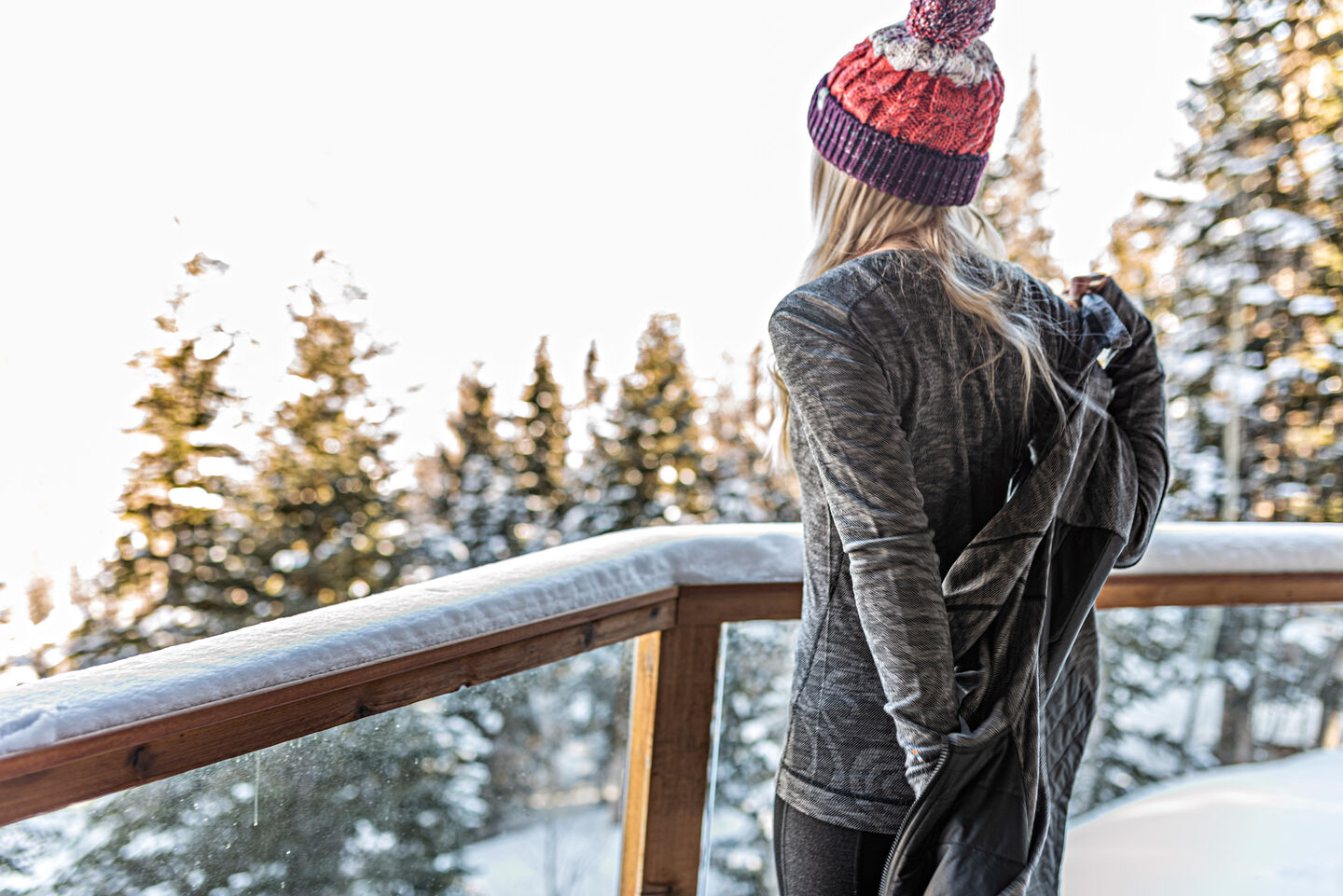 Base layers are a key component of dressing appropriately for your day on the mountain. They are the closest clothing to your body, and they help regulate temperate and wick away moisture. The most important tip for picking base layers is to make sure you are avoiding cotton. As you ski and ride your body will sweat, this sweat condensates, and is soaked up by your base layers. What makes cotton bad is it soaks up the moisture and does not dry quickly, this in turn will make you cold. Synthetic or wool base layers are best because they will keep you warm and dry. They are made using materials that are designed to wick moisture away from your body. Wool tends to be the best at temperature regulation, but some people prefer synthetic for the feel against their body, and the cost. We have lots of good base layer options, and most of them will do the trick. Base layers are often sold in a light/mid/heavy designation. Light base layers are better for warmer days and spring skiing, mid-weight tends to be a good all-around, and heavy-weight base layers are for those mid-winter days when you know it's going to be chilly and windy. You need to think about what conditions you will be riding in and purchase the appropriate base layers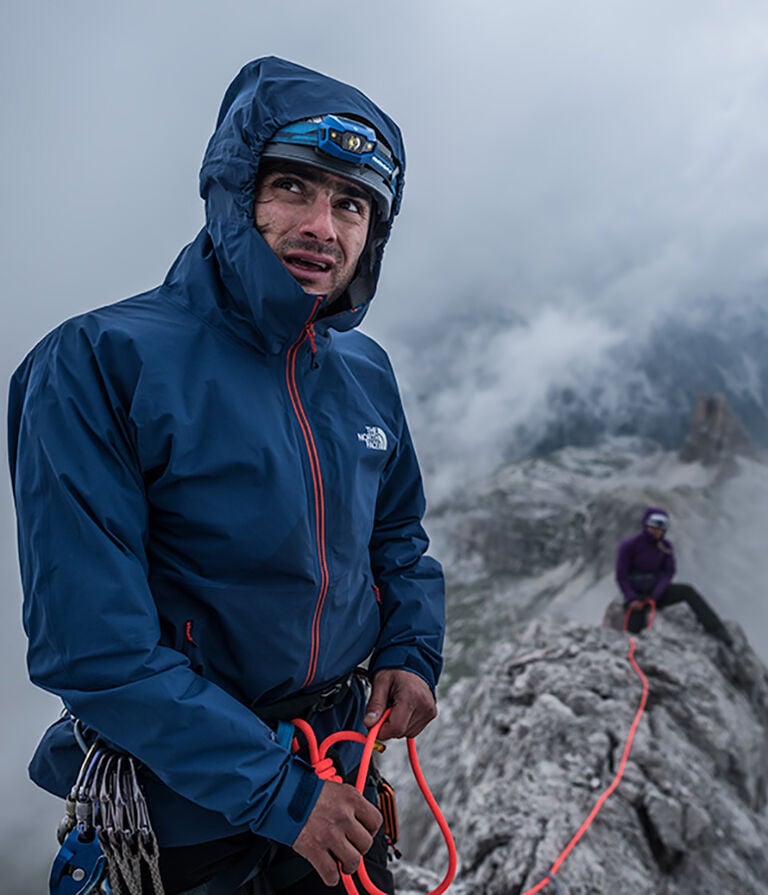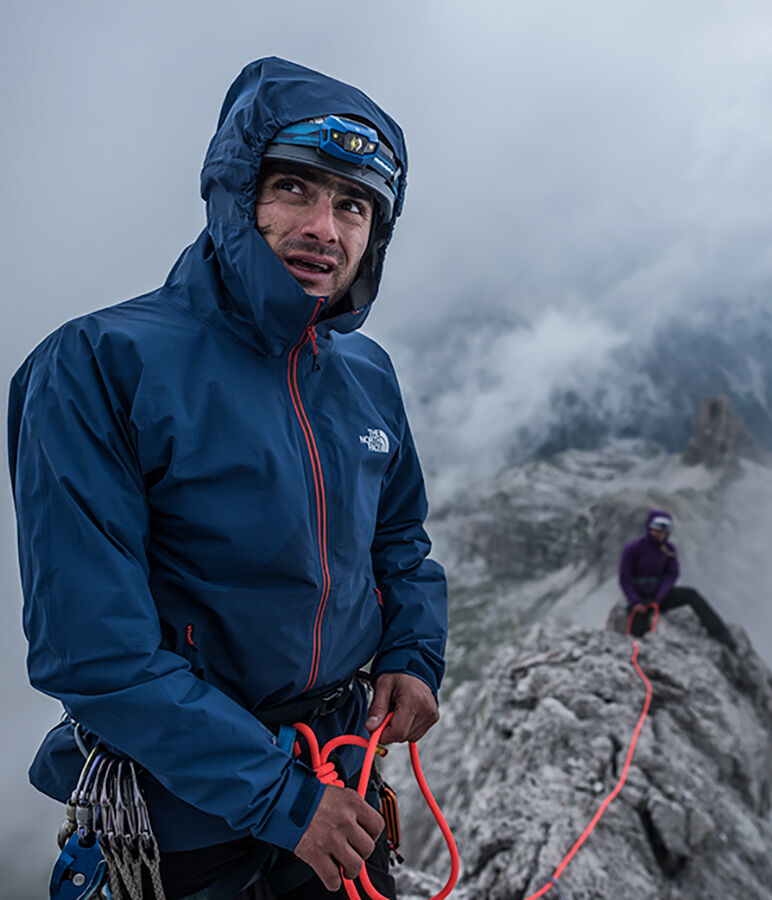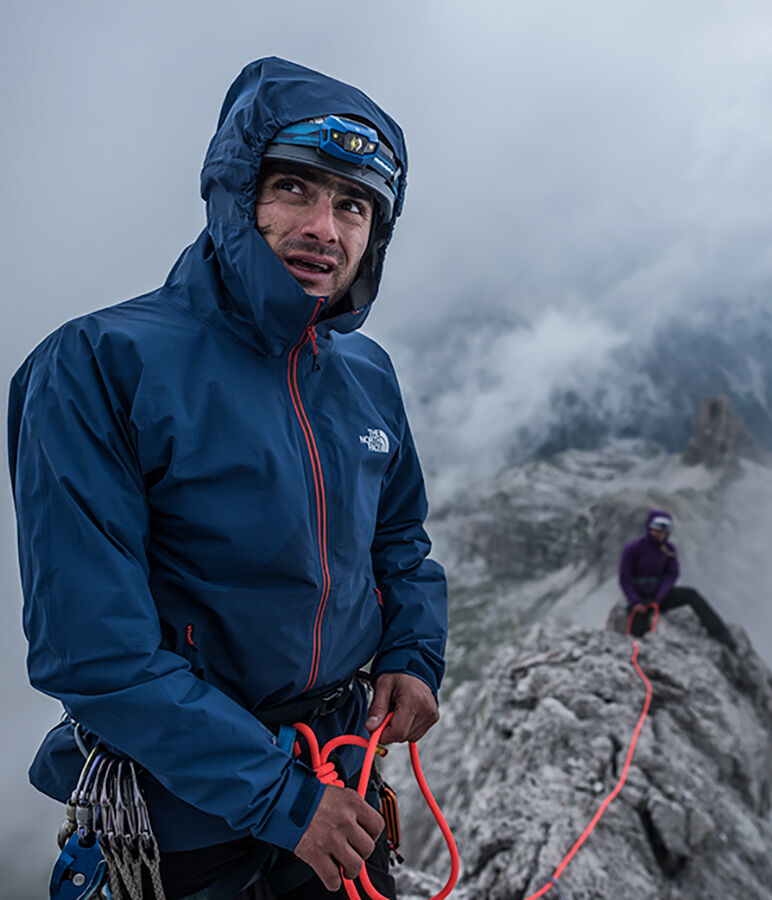 Mid layers are typically the pieces that are between your base layers and outerwear. There are no absolutes for mid layers (besides avoiding cotton). Fleece and wool sweaters are a popular option. Depending on your style of outerwear (heavily insulated, lightly insulated, or shells; more on that in step 3), you need to purchase mid-layers that are of appropriate thickness. If you are wearing a heavily insulated coat, and the weather is fairly warm (sunny spring skiing), you may not need any mid layer pieces. If you are wearing a shell for your outerwear, you may want a pretty substantial mid layer, maybe even a synthetic down puffy to keep you warm on those cold days, or potentially 2 mid layers.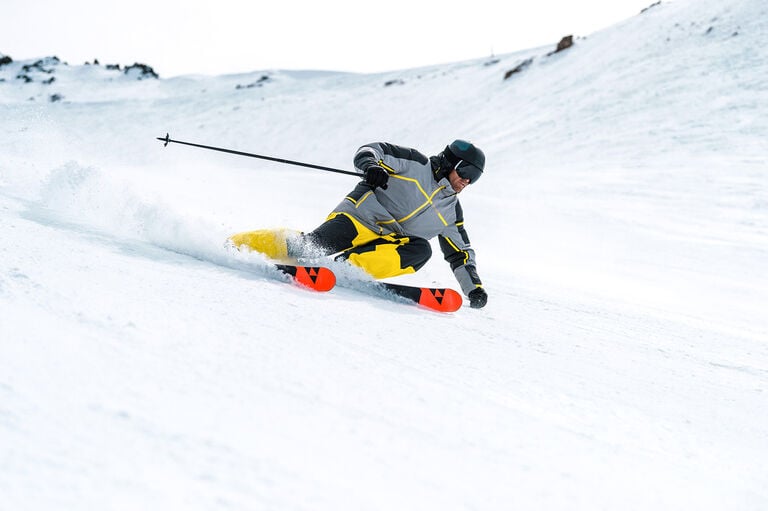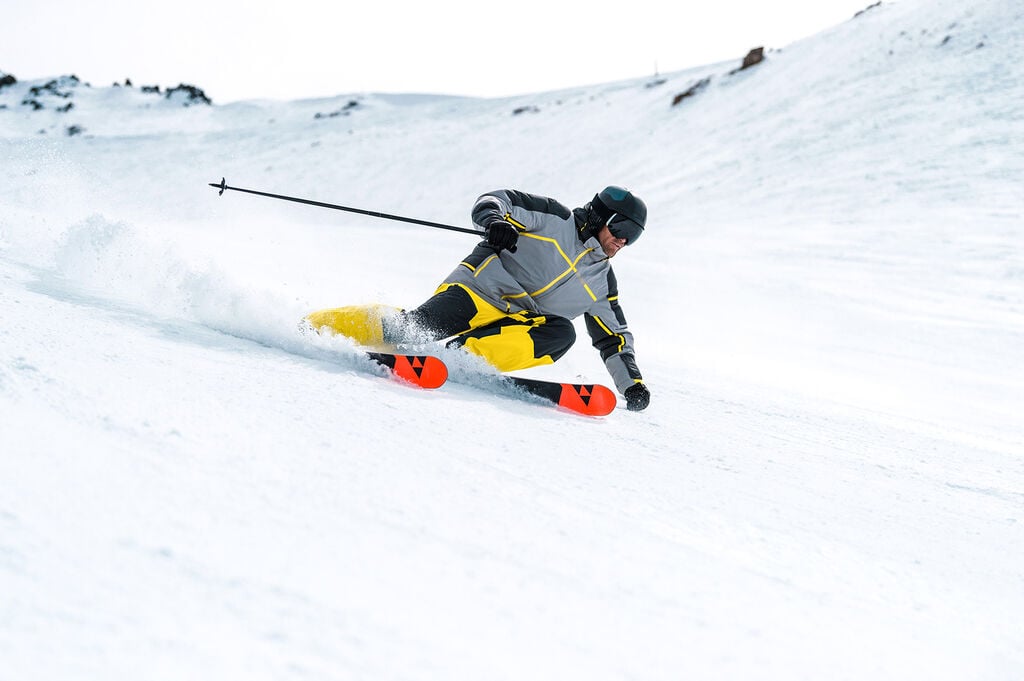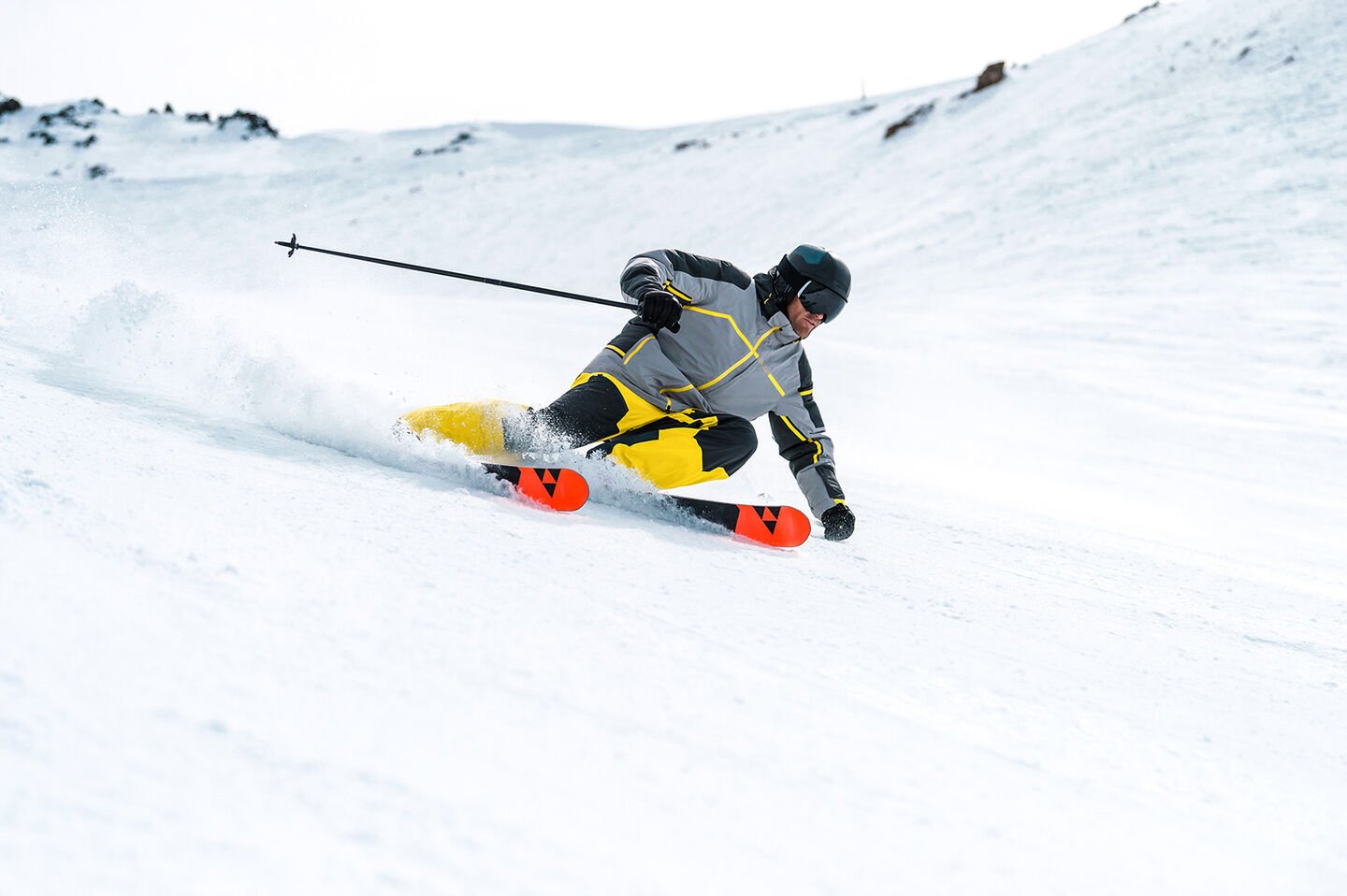 Outerwear is arguably the most important part of your ski outfit. These are the pieces that keep you dry and protected from the elements. Outerwear styles can vary a lot. We cannot help you pick out your look, so instead we will focus on the technical aspects of outerwear. Often you will see waterproof and breathability ratings. They usually vary between 5,000mm to 30,000mm. The higher the number the tighter the fabric weave, the more waterproof/breathable it will be. There are also other membranes like Gore-Tex that keep you dry. These membranes are designed to be waterproof but also be breathable. This lets the moisture from your sweat out keeping you dry. Outerwear will also often have technology designed to keep snow out. A powder skirt is another layer between you and the elements. When you fall it can be the difference between a wet cold snow-covered butt or staying dry. Some outerwear is heavily insulated, and other styles are designed just to be worn as shells. Shells are nice because they won't make you too hot on warm days, but also won't be as warm as a more insulated piece on a cold day. There is also lightly insulated outerwear which isn't a bad all-around option.