CHRISTY SPORTS STORES IN BRECKENRIDGE, COLORADO
LOCATIONS IN BRECK
It's no surprise that Breckenridge is one of the most popular ski resorts in North America with 360° views of the mountains and endless recreational activities. There are plenty of terrains for the newbie riders, mogul masters, and everyone in between. After your last run of the day, hit up Main Street for a plethora of après ski fun or dine in at Quandary Tacos and Tequila or Briar Rose Steak House for the best steak in town!
For all your rental needs, Christy Sports has six convenient locations throughout Breckenridge, with stores throughout town including the base of Peak 9. Each location offers a wide selection of top ski and snowboard gear available for daily rentals and demos. Our staff is highly trained in providing the correct equipment for all ages and skill levels. We are proud to be recognized as the top boot fitters in the business with an outstanding Boot Fit Guarantee.
Come visit us and shop our favorite outdoor apparel or let us help you get fitted for gear specifically catered to your skill level and terrain of choice. Our staff is happy to help in any way they can as well as provide you with more local insider scoop!
DRIVE TIMES*
*Estimates based on light traffic volume & safe driving conditions

Denver Int'l Airport: 2:10 drive
Denver: 1:30 drive
Colorado Springs: 2:15 drive
Fort Collins: 2:30 drive
HOURS
Opens for the season on or before 11/4
HOURS
Opens for the season on or before 11/11
HOURS
Opens for the season on or before 11/22
HOURS
Opens for the season on or before 11/22
Breckenridge VIBE CHECK
Your mountain town should fit you as well as your gear does. See the scales below to figure out which places you'll vibe best with.
Bring the kids. Bring the grandparents. Leave your worries at home.

Trail Access
Take your pick from the local trails - from mountain passes to bike paths, you're bound to find your adventure.

If you're more of a night owl than an early bird, this is for you.


An overflow of inspo. From live music to galleries to theatre and more.


Bring your camera. Bring your appetite. Leave room for dessert.


---
BRECKENRIDGE LOCAL summer ATTRACTIONS/ACTIVITIES
NON-SPONSORED LOCAL ATTRACTIONS
Downtown vibes

Mountain Biking

Bike Paths

Road Biking

Hiking

Trail Running

Camping

Backpacking

Fly Fishing

Leaf Peeping

Horseback Riding

Access to 14'ers

Food & Wine Festival

White water rafting/kayaking

MTB Races
NEARBY RESORTS/REGIONS WITHIN A 2-HOUR DRIVE*
*Estimates based on light traffic volume & safe driving conditions
Arapahoe Basin & Keystone Mountain
:30 Drive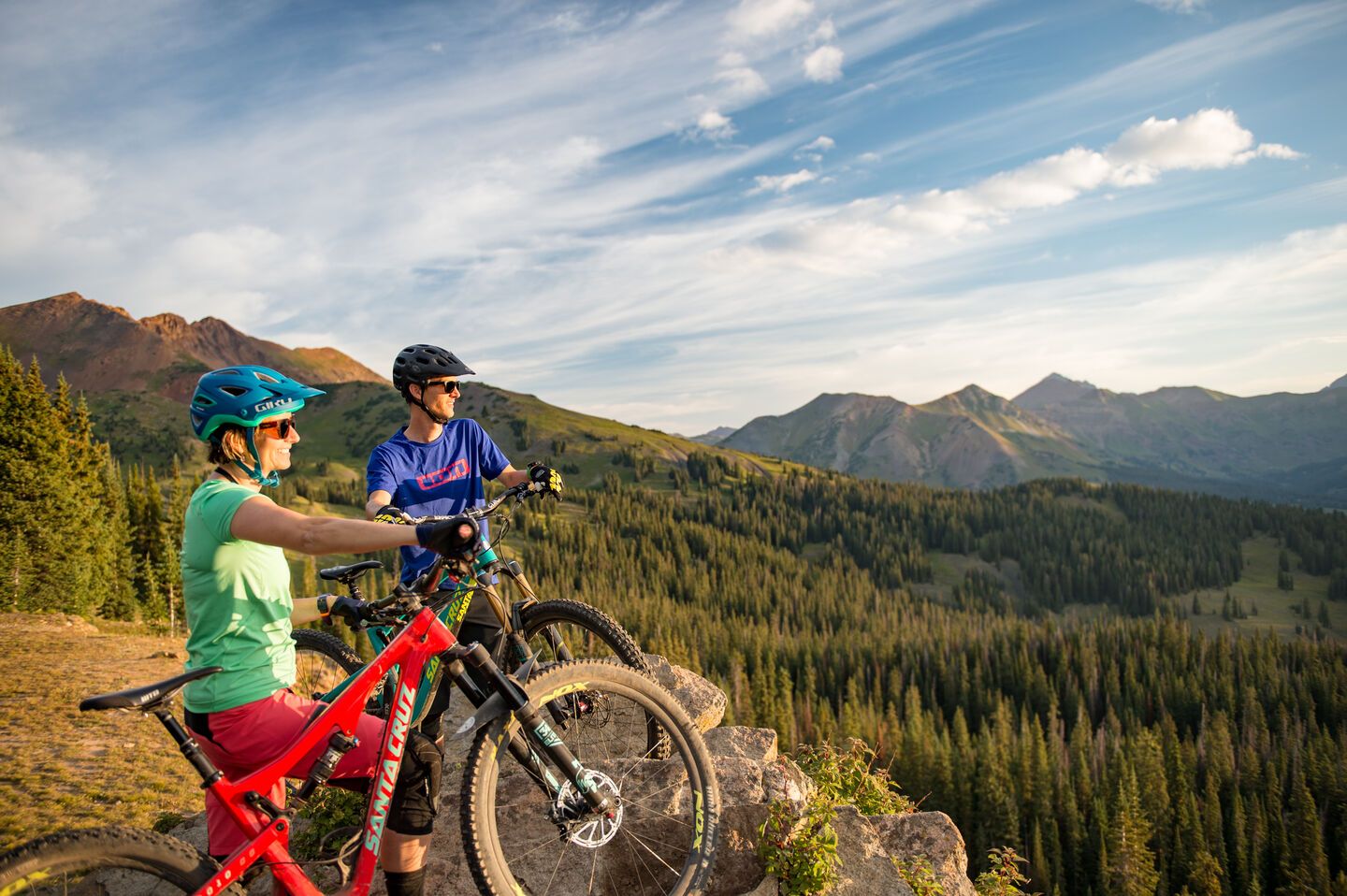 OPEN POSITIONS AT
CHRISTY SPORTS
Christy Sports has something to offer for all job seekers, whether it's wanting to spend a season with us or starting a career. We'll see you out there!
BRECKENRIDGE (aka BRECK)
With five peaks to play on, 187 trails, and the highest chairlift-accessible terrain in North America (coming in at almost 13,000 feet), Breckenridge Resort in Colorado has had something for every skill level since 1961. Unlike many resorts, Breckenridge, CO is also a historic and quaint mountain town, complete with Breck Create Arts District and the famous Breckenridge Brewery, where the Vanilla Porter tastes especially incredible after a day on the slopes. Stroll Main Street in the summer, take a hike, get out the fly rod and go fishing, or tune up your mountain bike and hit the trails. There's no shortage of activities at any time of year… and all of our Christy Sports Breckenridge locations will be there to outfit you. We'll see you out there.