CHRISTY SPORTS STORES IN WINTER PARK, COLORADO
LOCATIONS IN WINTER PARK
Winter Park is one of Colorado's top adventure towns and locals' best-kept secret with its world-class skiing and backcountry climbs. On the front side of Winter Park Resort, you will find several greens and blues for the newbie riders while the back side, better known as Mary Jane, is left ungroomed to offer steep downhill moguls for the more skilled riders. When taking a break from the slopes you can sip a hot coffee at Moon Frog Coffee Shop, join a sunset snowshoe tour, go ice fishing, après ski with a signature Upslope Mary Jane Ale at Retta's, or even meet the Winter Park Safety Patrol Dog Team!
For all your rental needs, Christy Sports has two convenient locations throughout Winter Park including Powder Tools, which is a snowboard-specific shop. Each location offers a wide selection of top ski and snowboard gear available for daily rentals and demos. Our staff is highly trained in providing the correct equipment for all ages and skill levels. We are proud to be recognized as the top boot fitters in the business with an outstanding Boot Fit Guarantee.
Come visit us and shop our favorite outdoor apparel or let us help you get fitted for gear specifically catered to your skill level and terrain of choice. Our staff is happy to help in any way they can as well as provide you with more local insider scoop.
DRIVE TIMES*
*Estimates based on light traffic volume & safe driving conditions

Denver Int'l Airport: 1:50 drive
Denver: 1:20 drive
Colorado Springs: 2:20 drive
Fort Collins: 2:15 drive
Christy Sports - Winter Park
Ski/Snowboard Rentals / Bike Rentals / Hike Rentals / Custom Boot Fitting / Ski & Snowboard Tuning & Repair / Bike Service & Repair
HOURS
Friday - Monday, 10am - 5pm
Tuesday - Thursday, Closed
---
WINTER PARK VIBE CHECK
Your mountain town should fit you as well as your gear does. See the scales below to figure out which places you'll vibe best with.
Invite whoever you'd like. It's right in the sweet spot for all tracks of life.

Trail Access
Take your pick from the local trails - from mountain passes to bike paths, you're bound to find your adventure.

Stay in and chill, or go out and party. This one's totally up to you.


Let the hills be your inspiration, and the music be the sound of you carving up that sweet powder.

There's always something tasty, but maybe save your photo storage for something else.

---
WINTER PARK LOCAL summer ATTRACTIONS/ACTIVITIES
NON-SPONSORED LOCAL ATTRACTIONS
Mountain Biking

Hiking

Trail Running

Camping

Backpacking

Fly Fishing

Lake Granby

Rocky Mountain National Park

Downhill MTB

MTB Racing
NEARBY RESORTS/REGIONS WITHIN A 2-HOUR DRIVE*
*Estimates based on light traffic volume & safe driving conditions
KEYSTONE/ FRISCO/ DILLION
1:00 Drive
VAIL/ BEAVER CREEK
1:30 Drive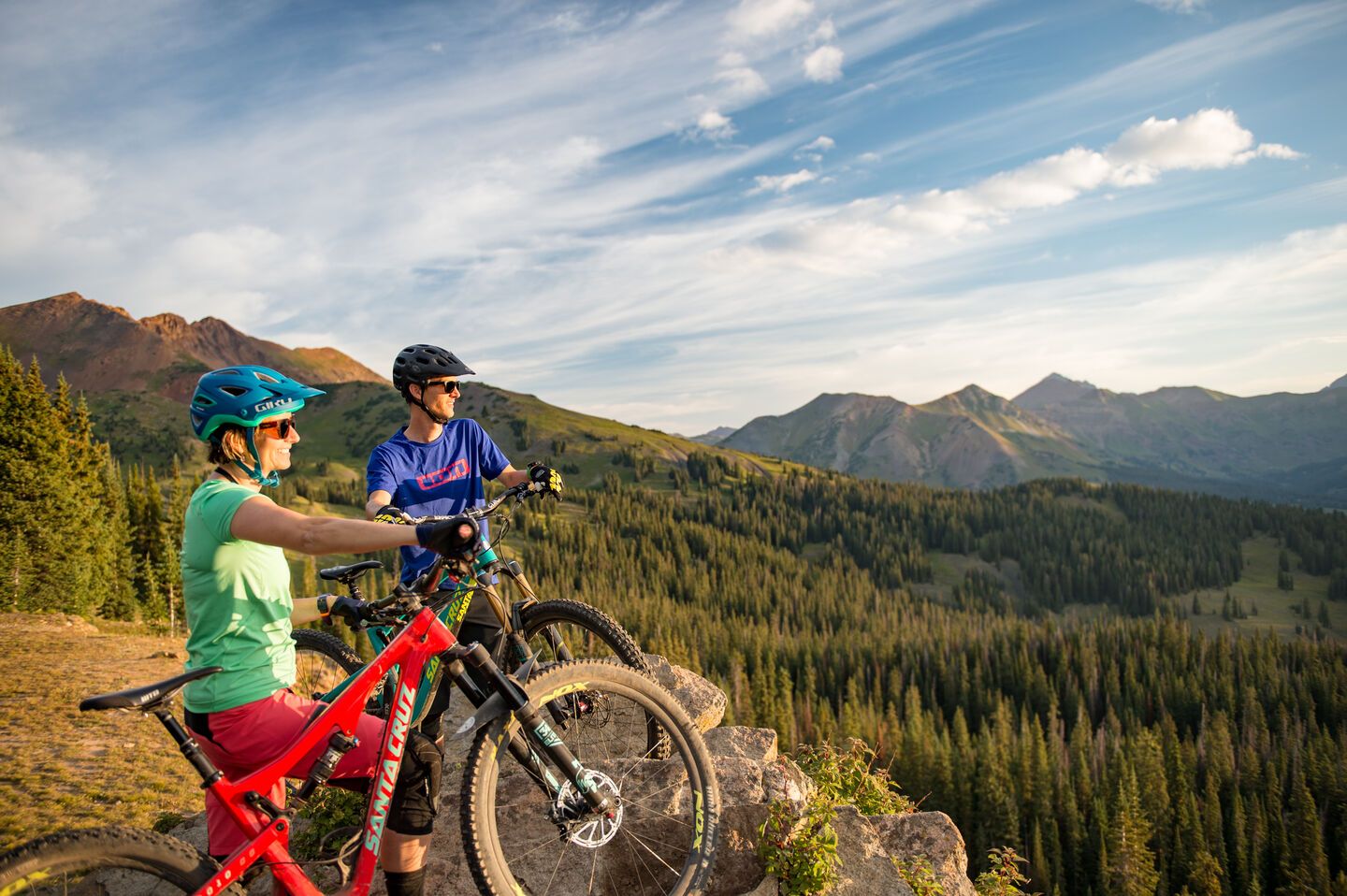 OPEN POSITIONS AT
CHRISTY SPORTS
Christy Sports has something to offer for all job seekers, whether it's wanting to spend a season with us or starting a career. We'll see you out there!
WINTER PARK
Winter Park… it's exactly as it sounds – a Colorado playground for all things ski and snowboard. Winter Park Resort has been named the #1 Ski Resort in North America by USA Today. With over 3,000 acres of terrain to explore, it's easy to understand why. Located just 67 miles from Denver, you can easily avoid a good bit of I-70 traffic and get right to the powder. Though the name suggests a winter wonderland, there's plenty to do at Winter Park in the summer. Trestle Bike Park boasts over 40 miles of downhill mountain bike trails if adrenaline is your thing. If not, there are over 1,000 miles of hiking trails to be enjoyed, plus an Alpine Slide, camping, fishing, rafting, and more. The best part? Christy Sports has everything you need to get outfitted for your summer or winter adventures. We'll see you out there.