Christy Sports – Hike Gear Buying Guide
How to Choose the Right
Hiking Gear
Hiking is a great summer activity because it is approachable to all and requires very little in terms of additional equipment or training. There are hikes that can appeal to people of all abilities and ages, making it an inclusive activity for the whole family. Though specialized gear is not necessary to go hiking, there are a few important items that can help you stay safe and comfortable for any sort of hike. This guide to hiking gear contains the information necessary to help you have the best possible experience on your day in the mountains.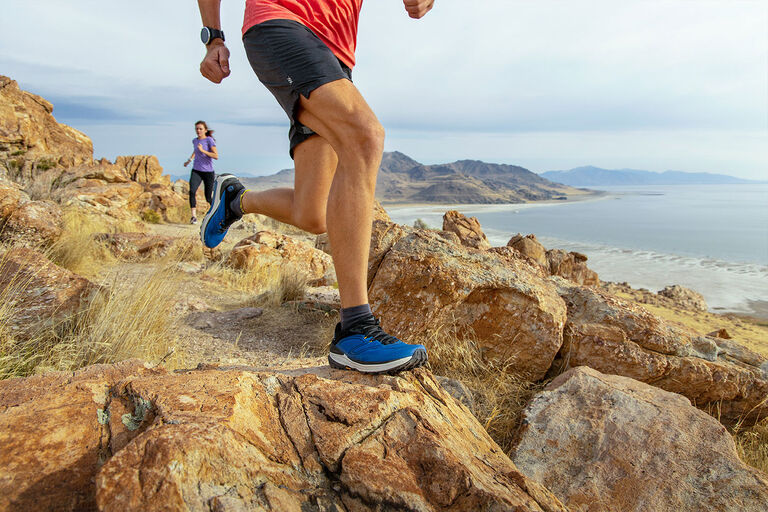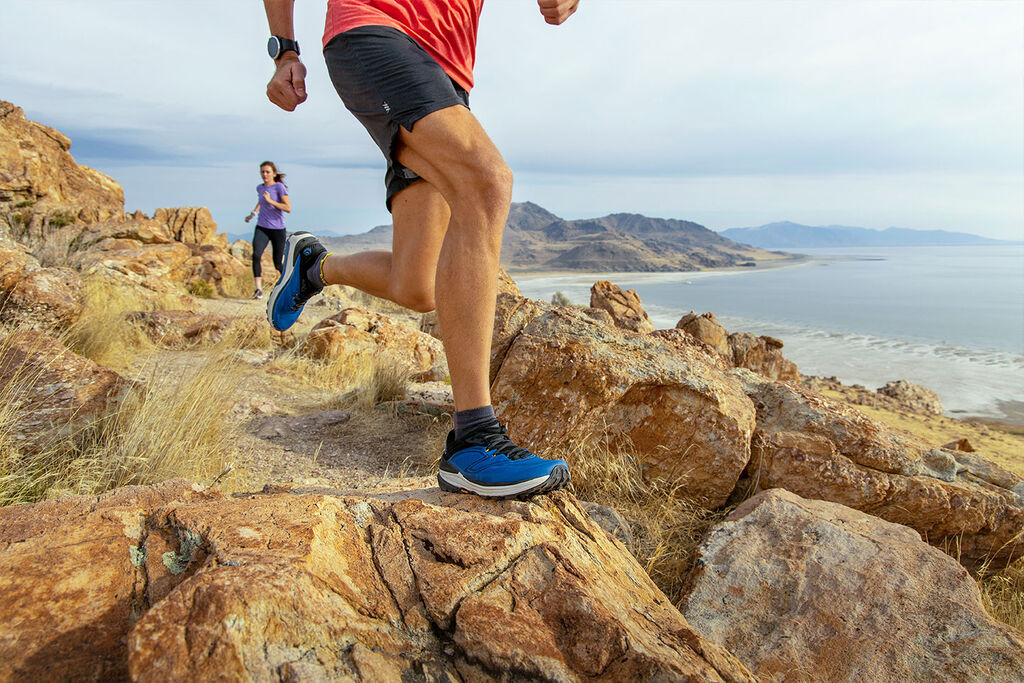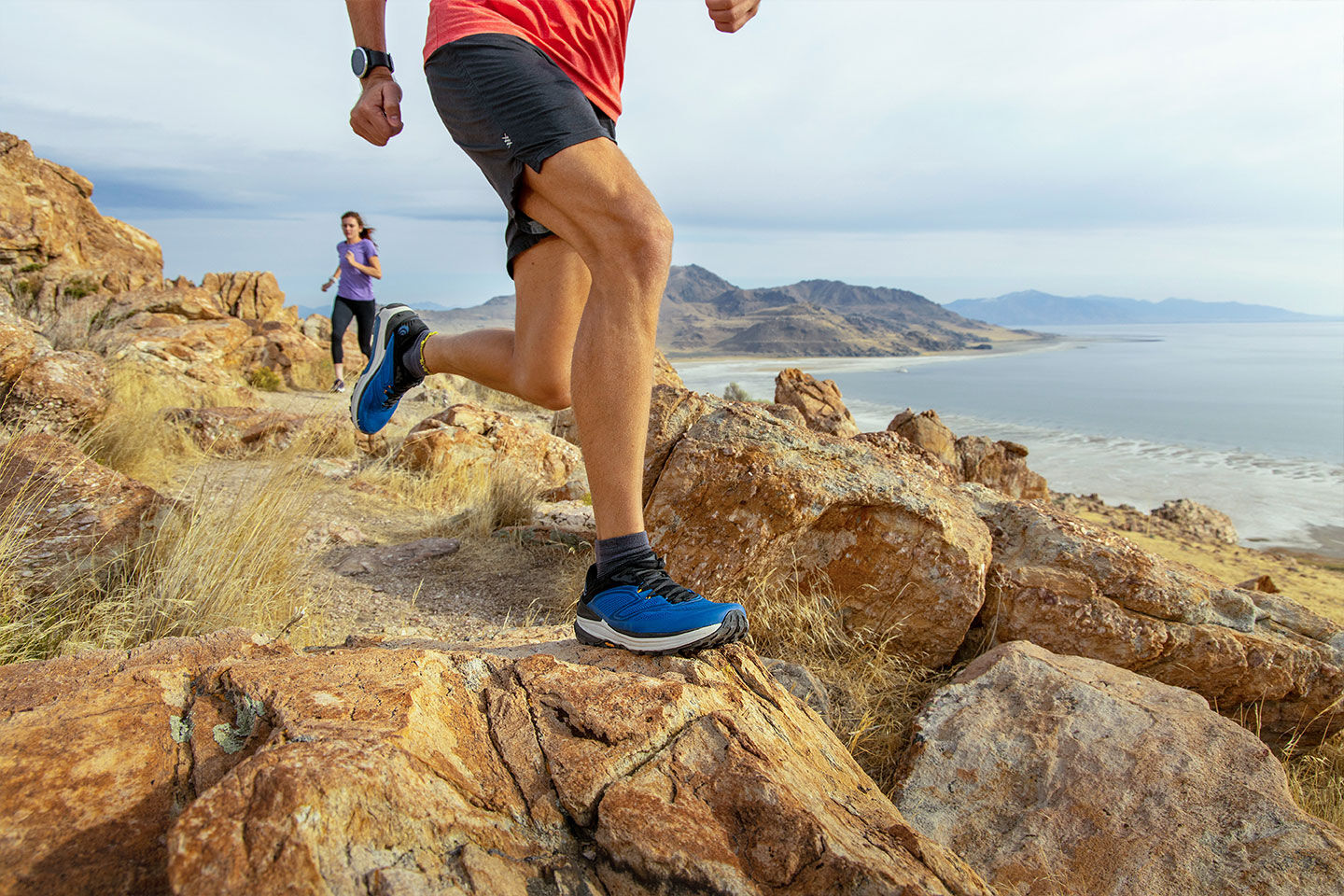 Proper hiking footwear is essential for a fun and comfortable day out on the trail. There are many options for hiking shoes, ranging from lightweight and flexible trail runners to heavy-duty waterproof hiking boots. For many hikers, a shoe that falls in the middle ground between these ends of the spectrum by balancing sturdiness and waterproofing with weight and mobility will be most appropriate. Factors to consider when choosing hiking footwear include waterproofing, breathability, support, and tread. Shoes that feature a waterproof membrane such as Gore-Tex will help to keep feet dry in wet weather or when crossing streams. Dry feet are better able to regulate temperature and are less likely to develop blisters during long days out on the trail. However, waterproof hiking shoes sacrifice breathability, and hikers who most often find themselves in hot, dry conditions like the deserts of New Mexico or Utah often will prefer a non-waterproof shoe with more breathability. The outer material of the shoe also affects breathability: leather uppers are durable and provide additional protection for the foot but are less breathable than synthetic or mesh materials. One of the biggest factors that differentiates hiking shoes is the amount of ankle support. Traditional hiking boots with a mid-cut that covers the ankle provide more support on rough terrain. Hikers who frequently carry heavy packs or have known ankle issues will appreciate the extra support of mid-cut boots. For most day hikers who do not carry heavy packs or have ankle problems, a low-cut hiking shoe that ends below the ankle provides more flexibility and mobility while also reducing weight, resulting in a more comfortable experience. The tread of the outsole is also an important factor to consider. Hikers who are planning to embark on long trails covering rough terrain will want a shoe with a thicker rubber outsole, an aggressive lug pattern and a defined heel brake for descending steep, loose terrain. For those who plan on short hikes on paths or trails with minimal elevation, a thinner, flatter sole will be more comfortable and provide plenty of traction. Finally, remember that the fit of the shoe is most important. Stop by a Christy Sports location to try some shoes on or order online with the peace of mind that comes from our 365+2 day return policy.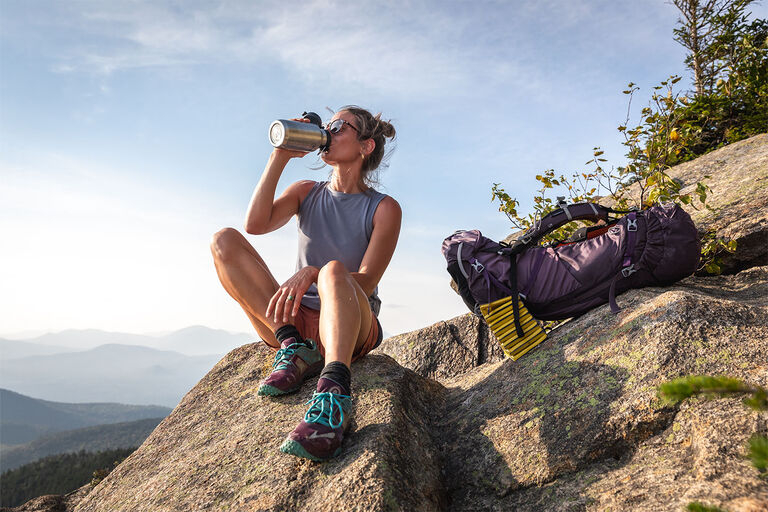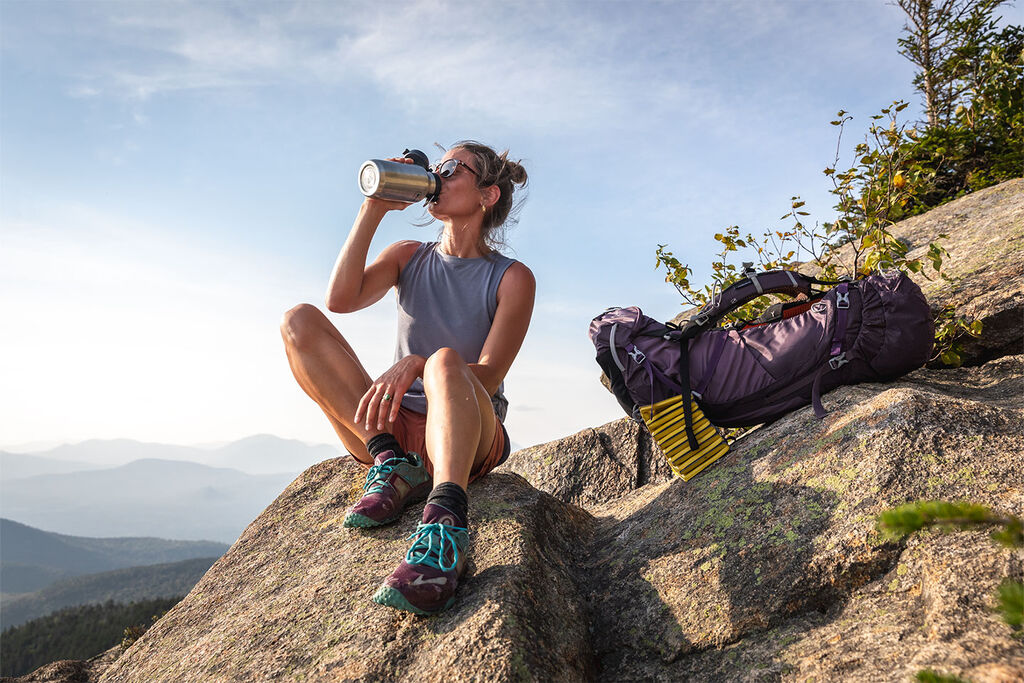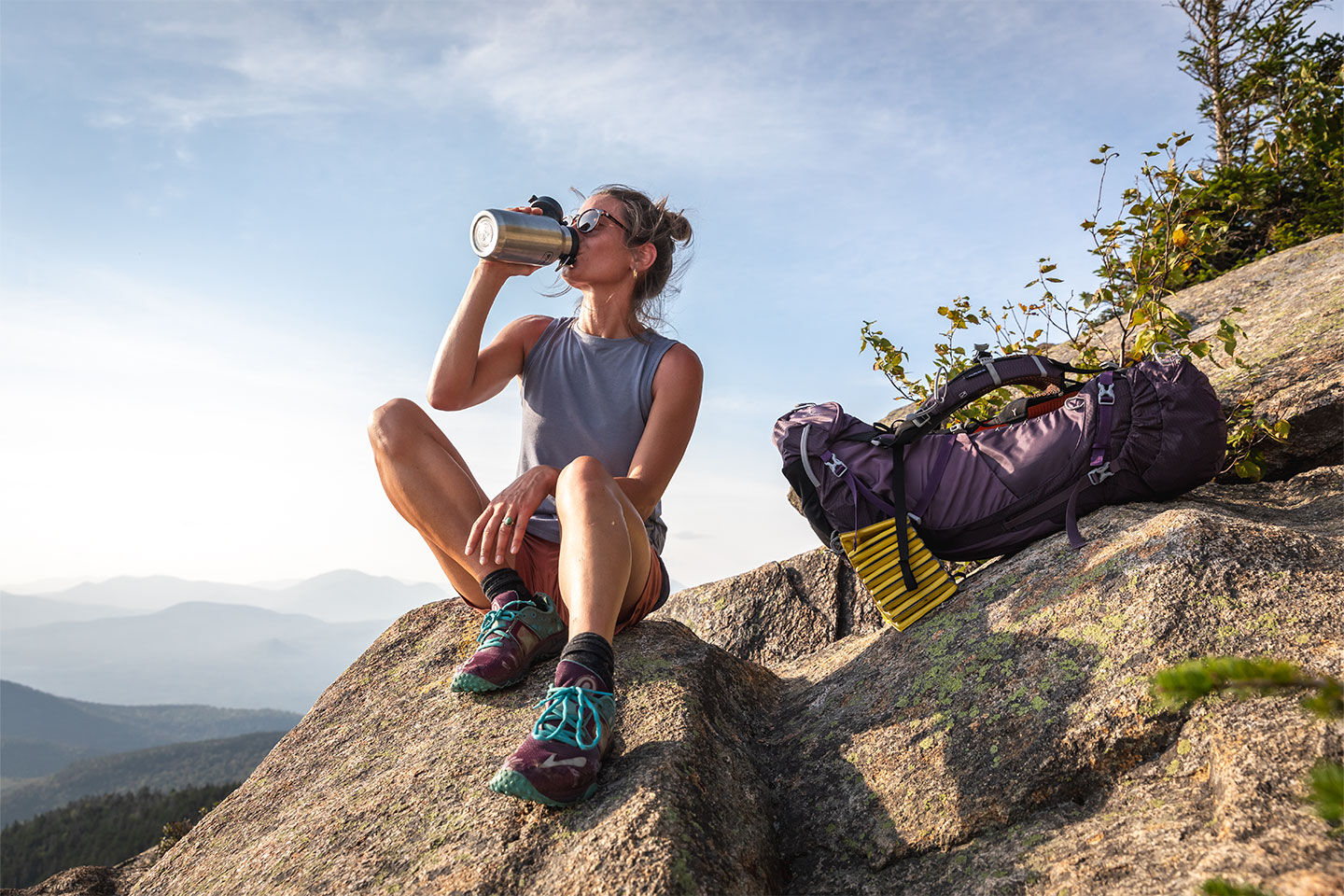 A hiking pack is one of the most important pieces of gear for a day out on mountain trails. The right pack will hold all the essential items to stay fueled, hydrated, safe, and comfortable during a day of hiking. When considering what pack to get, think about the length and type of hikes you plan to go on. For shorter hikes of a half-day or less, a small pack of around 20 liters or less will be sufficient. A pack this size will have enough room to carry an extra layer or two and plenty of water and snacks for a shorter hike. For longer all-day hikes where additional food, water, and gear is necessary, a larger pack of 25-35 liters will provide ample extra room. In addition to pack volume, organizational features and pockets are important to consider. Smaller packs that only need to hold a few items can make do with just one main pocket and a couple smaller pockets for items like phones or keys. When carrying more gear for a longer day out, additional pockets are very useful. They help to keep gear organized so it's quickly accessible when needed, and also help to balance the pack's weight so it is more comfortable to carry. Some backpacks come with integrated hydration systems, allowing the user to easily stay hydrated without needing to stop and remove the backpack. Carrying water bottles is a great option as well – just make sure the pack has enough room to carry all the water you'll need. Drinking .5 liters of water per hour of hiking is a good rule of thumb to stay properly hydrated. Not all backpacks are one-size-fits-all! Some brands like Osprey make packs with different sized straps and back pads, as well as men's- and women's-specific models so that everyone can find the perfect fitting backpack. Consult the brand's sizing chart for the pack you are considering to make sure you get the best possible fit.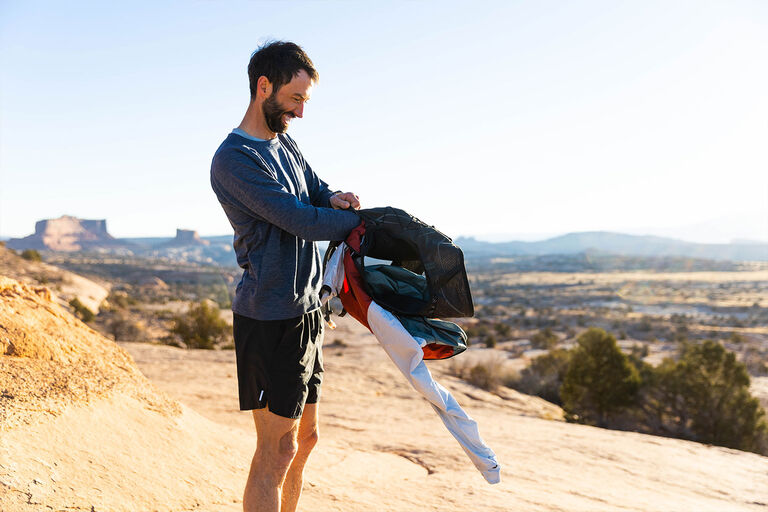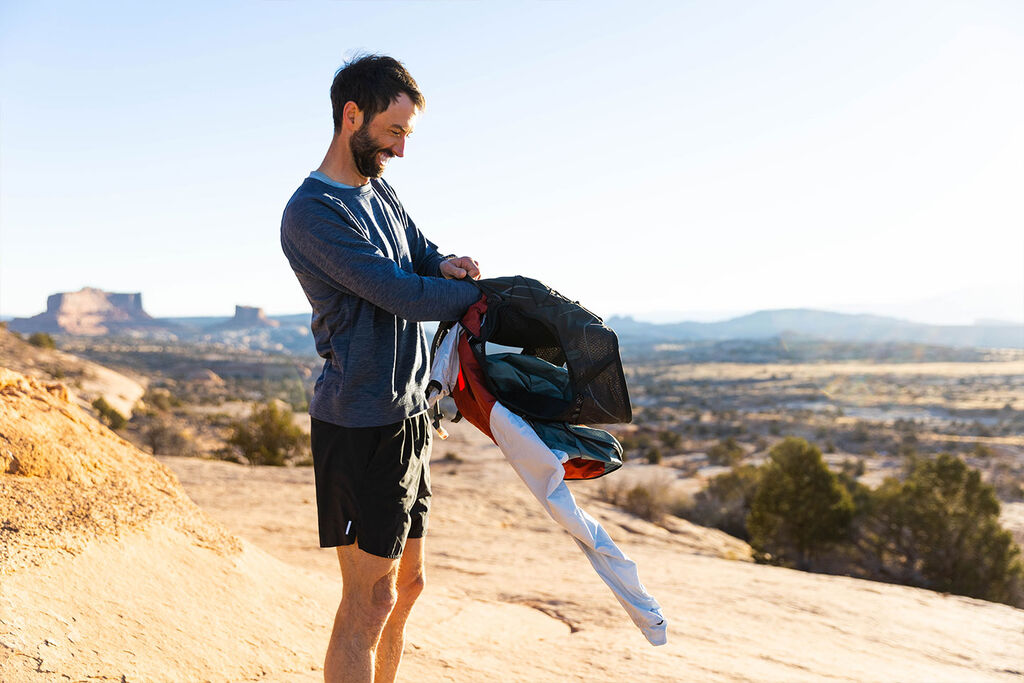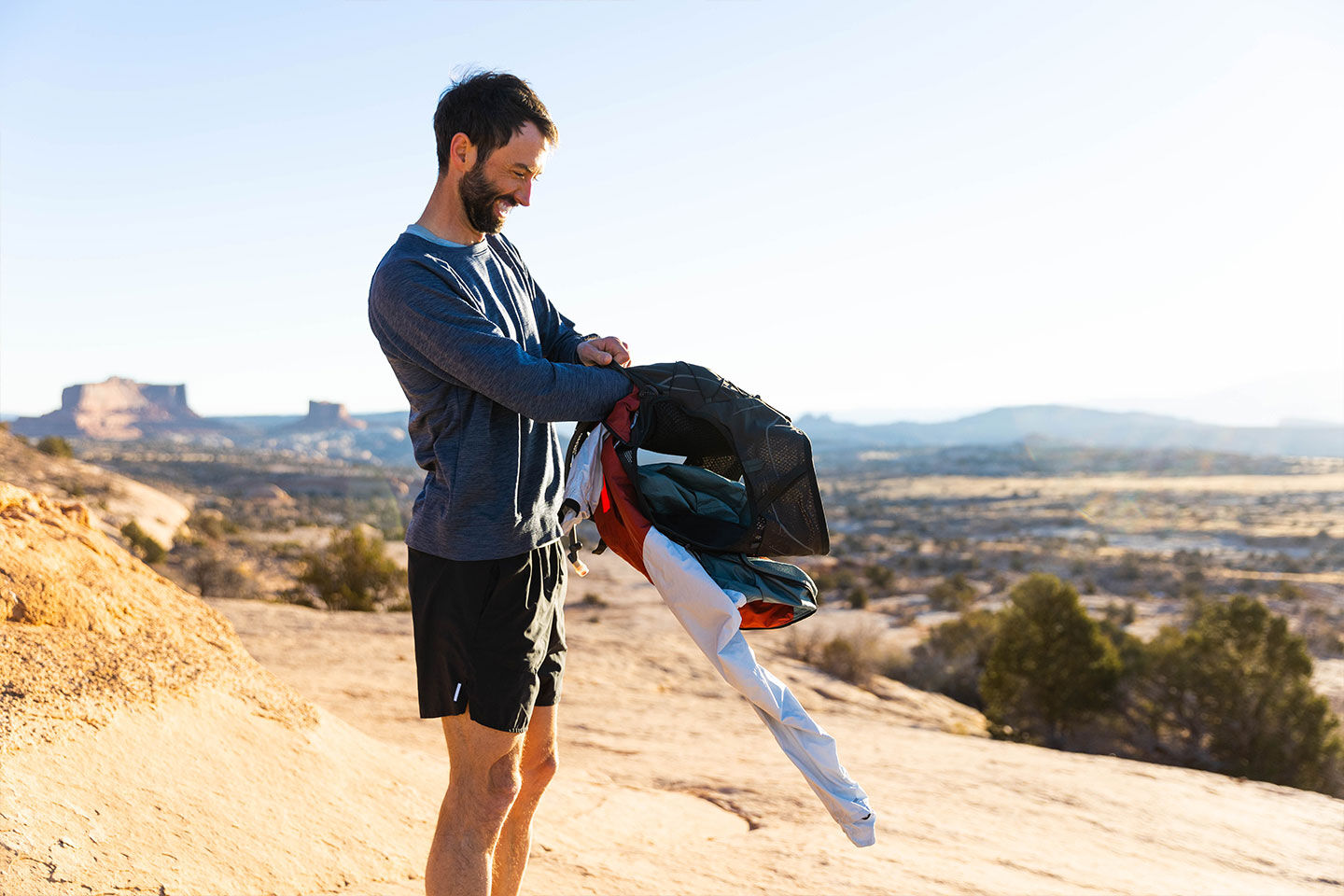 Weather can change in an instant in the mountains, so even on a sunny day it is important to bring some extra layers on a hike. Having a warm layer and rain gear can turn an unexpected mountain rainstorm from potentially dangerous to a slight inconvenience. For shorter hikes, consider carrying a lightweight, packable shell like a Patagonia Houdini or Outdoor Research Helium jacket. These minimal jackets will protect against wind and rain for long enough to get back to the car when an unexpected storm blows in. On longer hikes, or when inclement weather is expected, more layers are a good idea. Insulating layers like a fleece or a lightweight puffy jacket can be worn underneath a rain jacket to maintain body temperature during longer stretches outside in wet weather. A waterproof rain jacket with a hood will prevent that warm layer from getting soaked through. Waterproof rain pants are also a good option to keep legs warm and dry if a long journey through the rain to get to shelter is expected. Modern rain gear and layers are designed to be lightweight and packable so that your backpack still has plenty of room for snacks, water, a camera, or any other gear.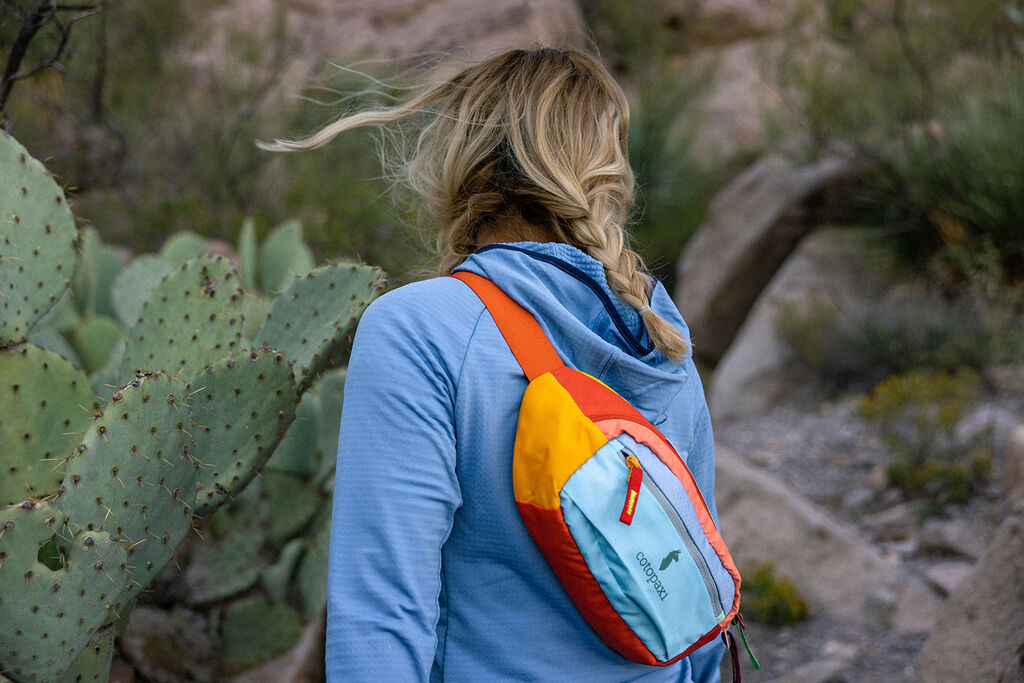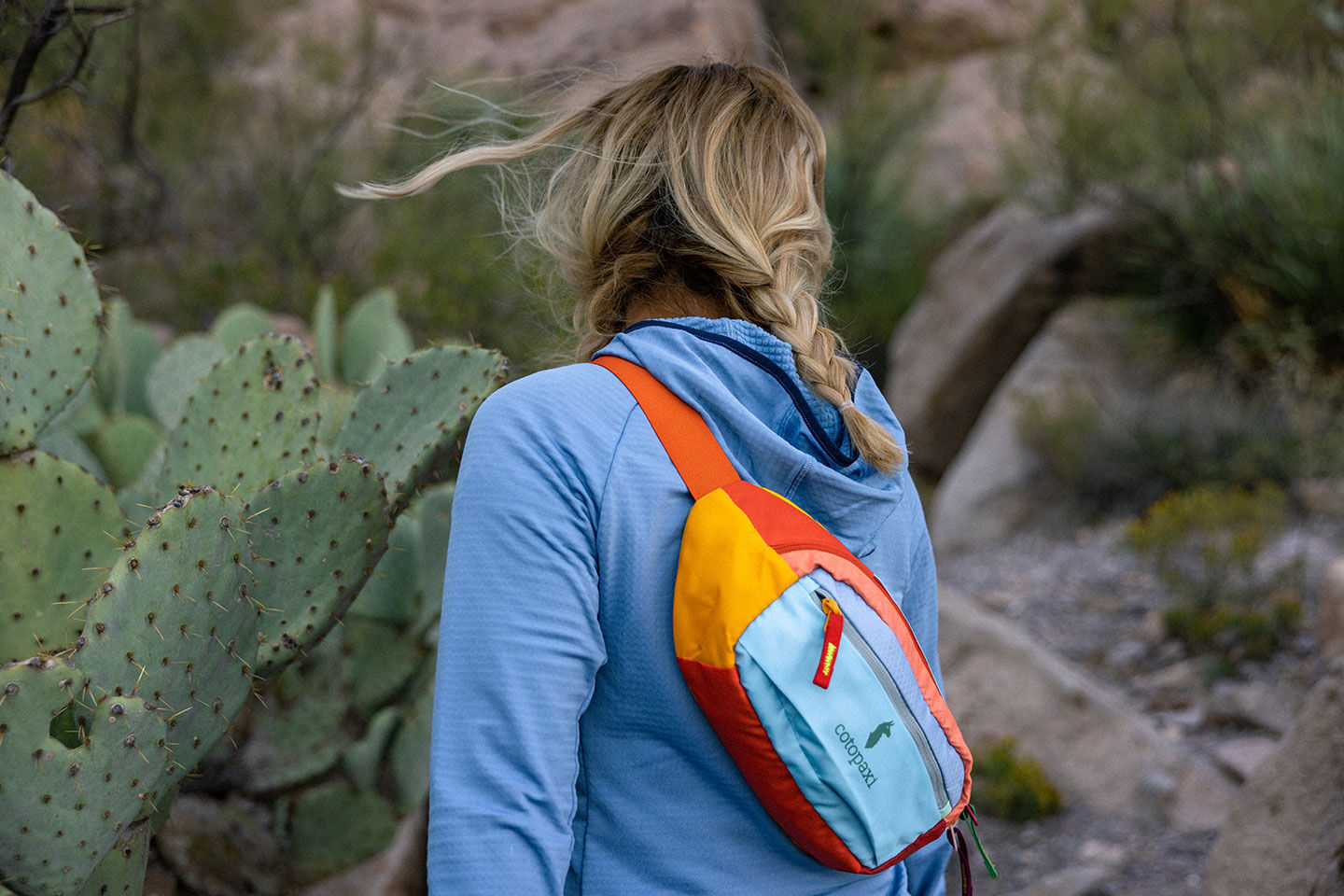 Proper clothing will improve the hiking experience, even when weather in the mountains is sunny and perfect. It will help you look the part on the trails as well! Protecting your skin from the sun's harmful rays is always important but is especially so in the mountains. At high elevations like Summit County or Vail in Colorado, UV radiation from the sun is much more intense. Sunscreen is always a great option, but a sun shirt or hoodie with UPF protection will offer the same protection without missing any spots or having to worry about reapplying. These shirts are designed to feel lightweight and cool even with long sleeves. Hiking pants are a good option to protect against the sun and the biting bugs you might encounter at certain times of year. They are lighter weight and more breathable than normal pants or jeans and offer better mobility and articulation. If it's too hot for pants, a pair of stylish trail shorts is a great choice. Shorts designed for the outdoors are more durable than normal athletic shorts and have features like zippered pockets to keep your possessions secure when scrambling over rocks. Even with a UPF shirt on, a hat is still a crucial piece of gear to protect your face and neck from the sun. Wide brimmed sunhats offer the most protection, but normal baseball-style caps are great as well and can also be worn with the hood of a sun hoodie up to better protect against damaging UV rays. Lastly, do not forget about sunglasses! There is little shade in alpine terrain and the sun's glare can be very intense. Protect your eyes from the sun with glasses from Smith, Oakley, and more that can be found at Christy Sports.