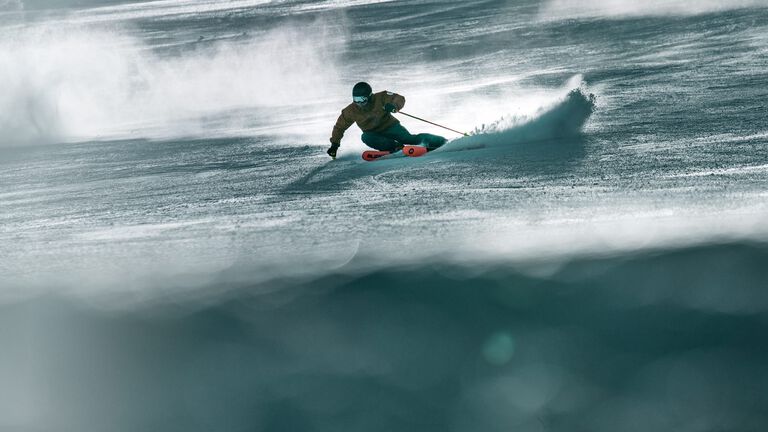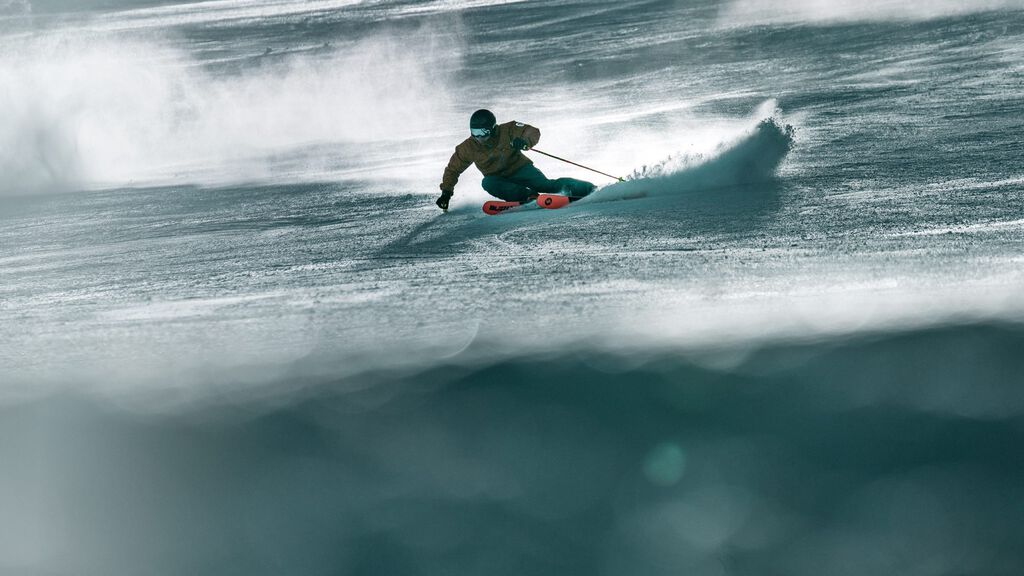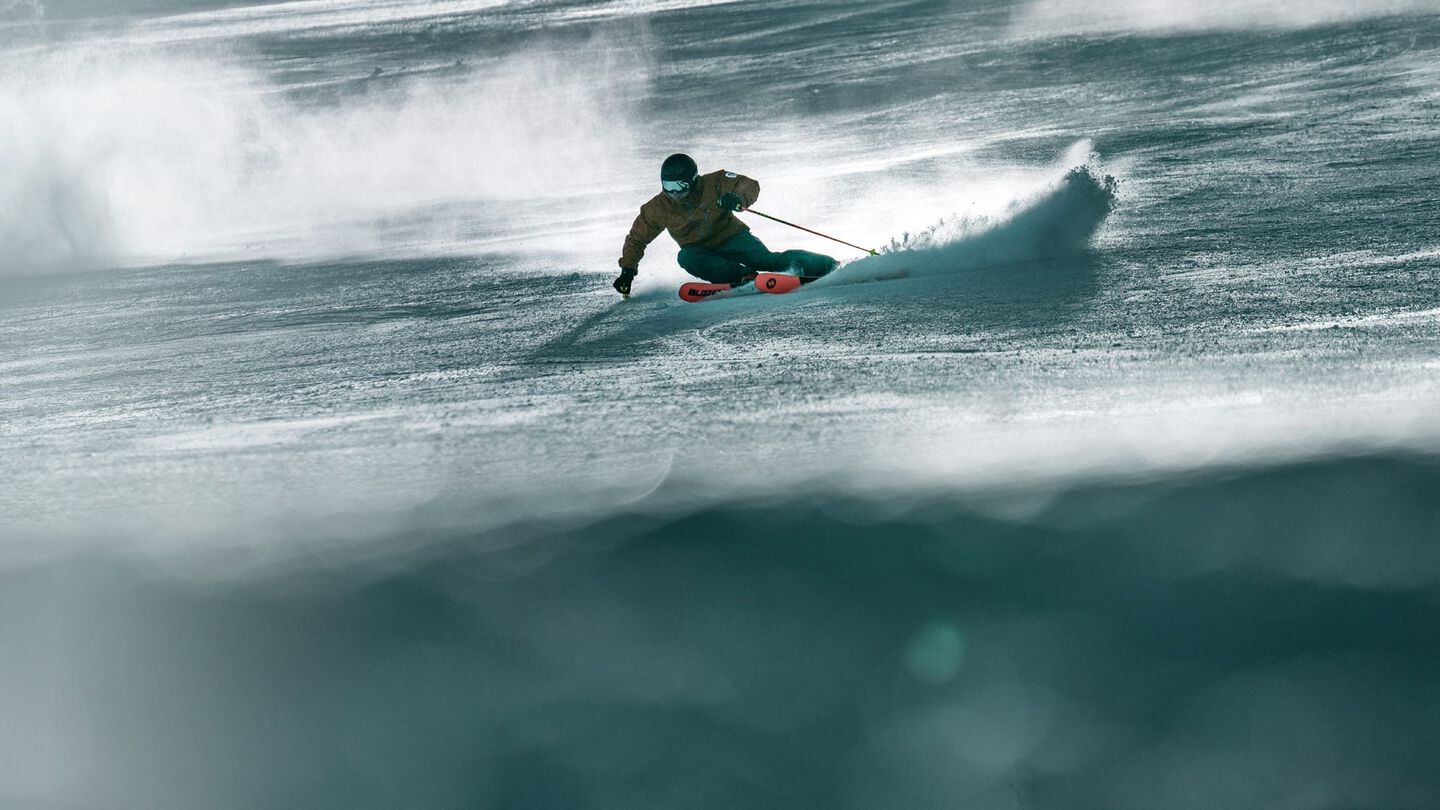 Christy Sports – Ski Buying Guide
HOW TO CHOOSE THE RIGHT PAIR OF SKIS
Choosing the right skis can make a big difference out on the slopes, and our team at Christy Sports wants you to make an informed buying decision. Buying skis doesn't have to be complicated, but there are a few points that can help you narrow down your search and choose the option that is best suited to you. To narrow the search, we've listed some of the main considerations to help you determine what skis will help you perform to the best of your ability.
Skis aren't exactly a "one size fits all" type of sports equipment. Options are often based on your skiing ability, the type of terrain that you'll be encountering, and different lengths based on your height/weight and level of experience. Here are a few of the main things to look for when deciding: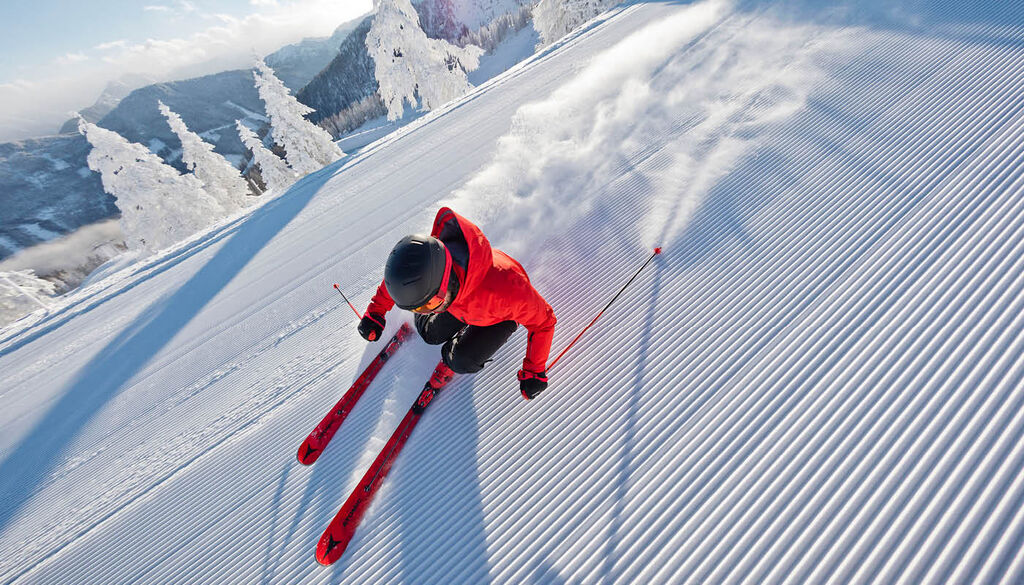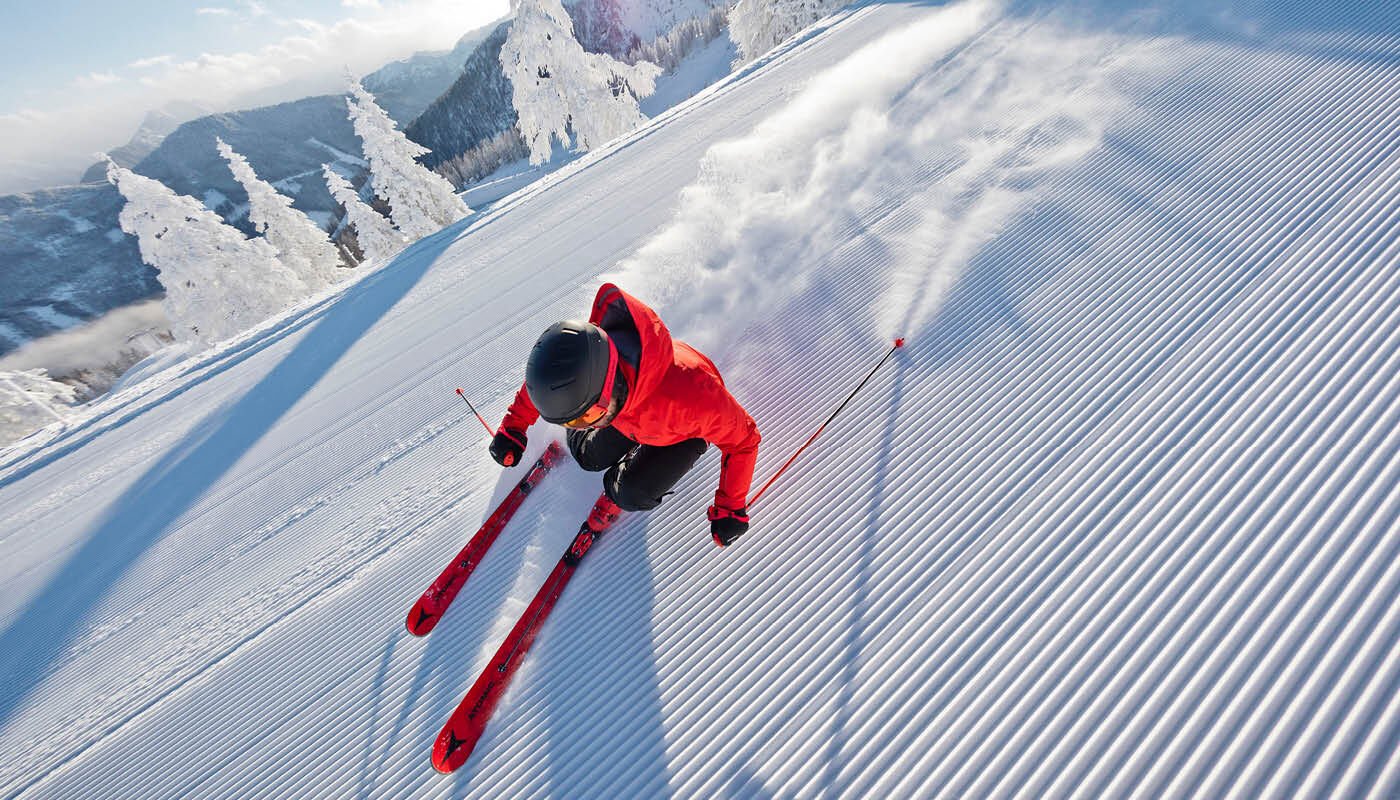 Choose wider skis for powder as they help you float above the snow as opposed to sink through it. Some people prefer wider skis also because they give you a bigger support platform, however wider skis can be a little slower edge to edge which results in slower turns. Wider "powder" skis are typically 100mm + waist width. These powder skis often have a lot of rocker in their profile to allow them to float over deep snow. If you're taking on big mountain or freeride runs, you'll want to choose skis that are stiff and can manage uncertain terrain with better stability. If you are looking for a "front-side" ski to rip up groomers, and go fast, you will probably want a stiff pair of narrow ski less than 90mm wide. All-mountain skis are typically between 90mm-100mm waist width and offer a profile with rocker technology in the tip.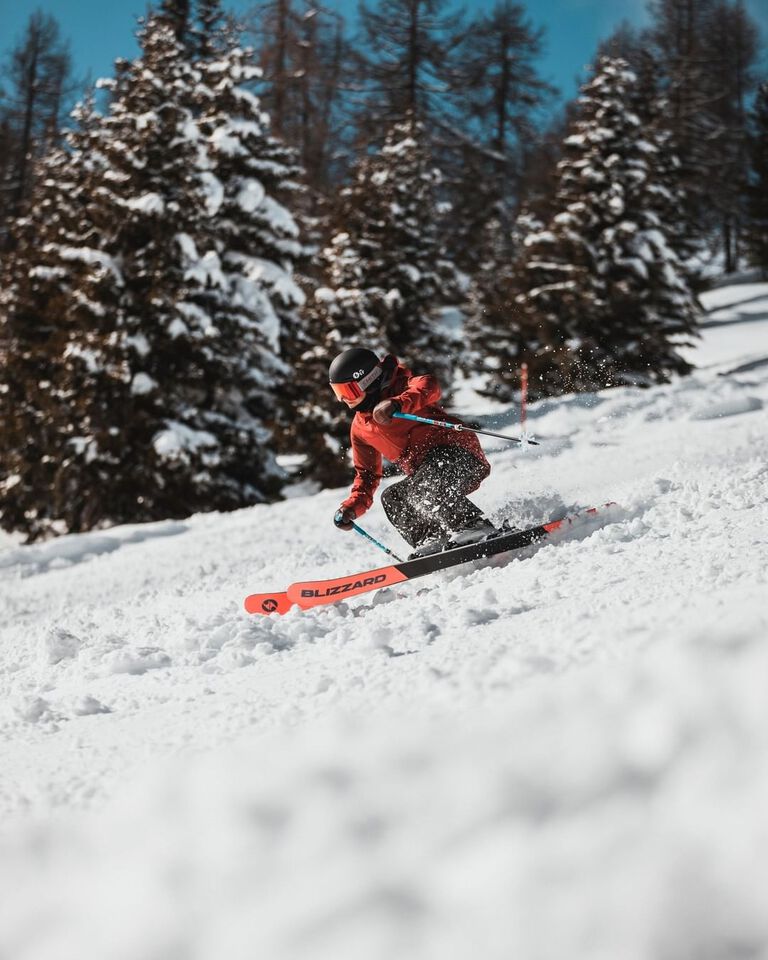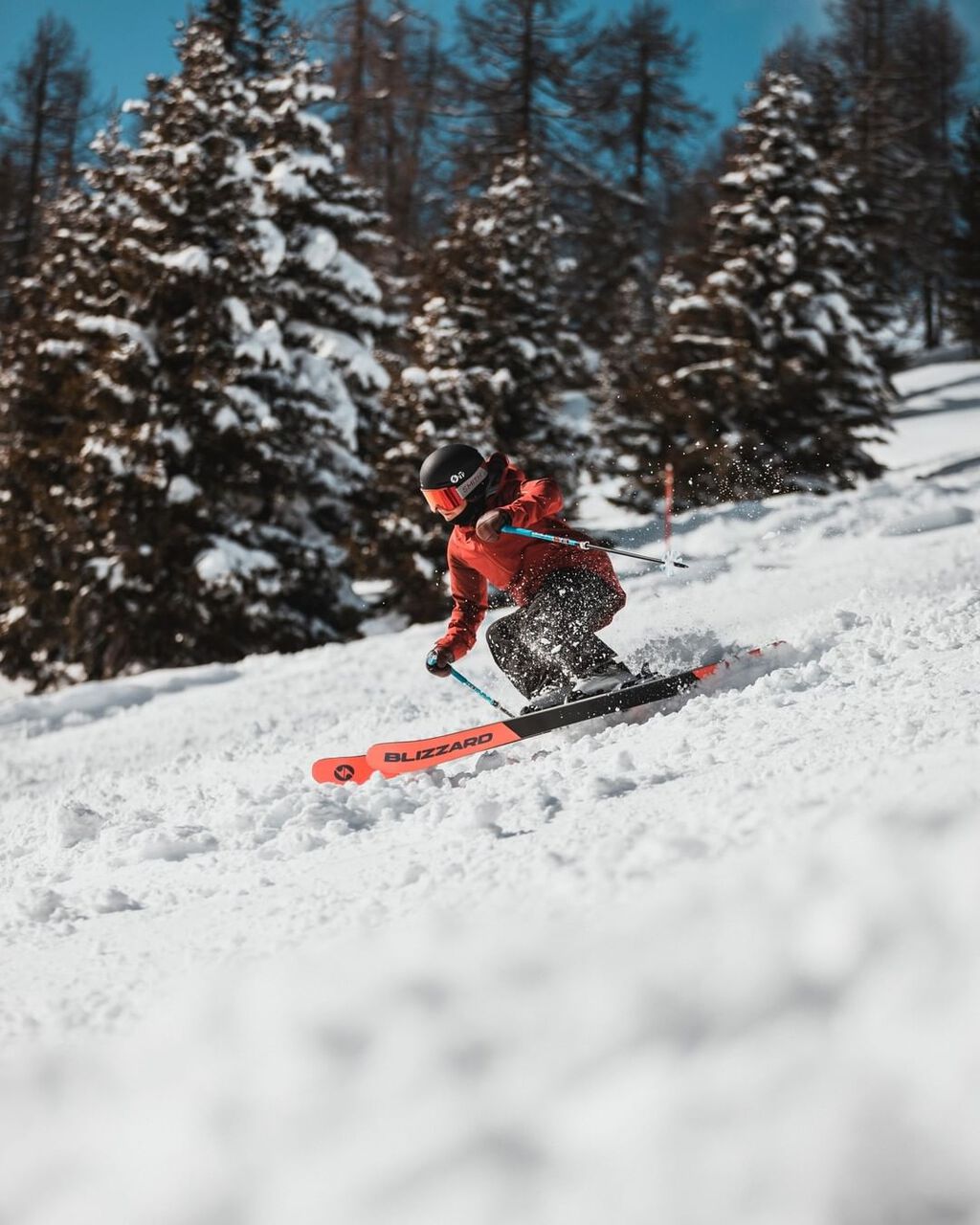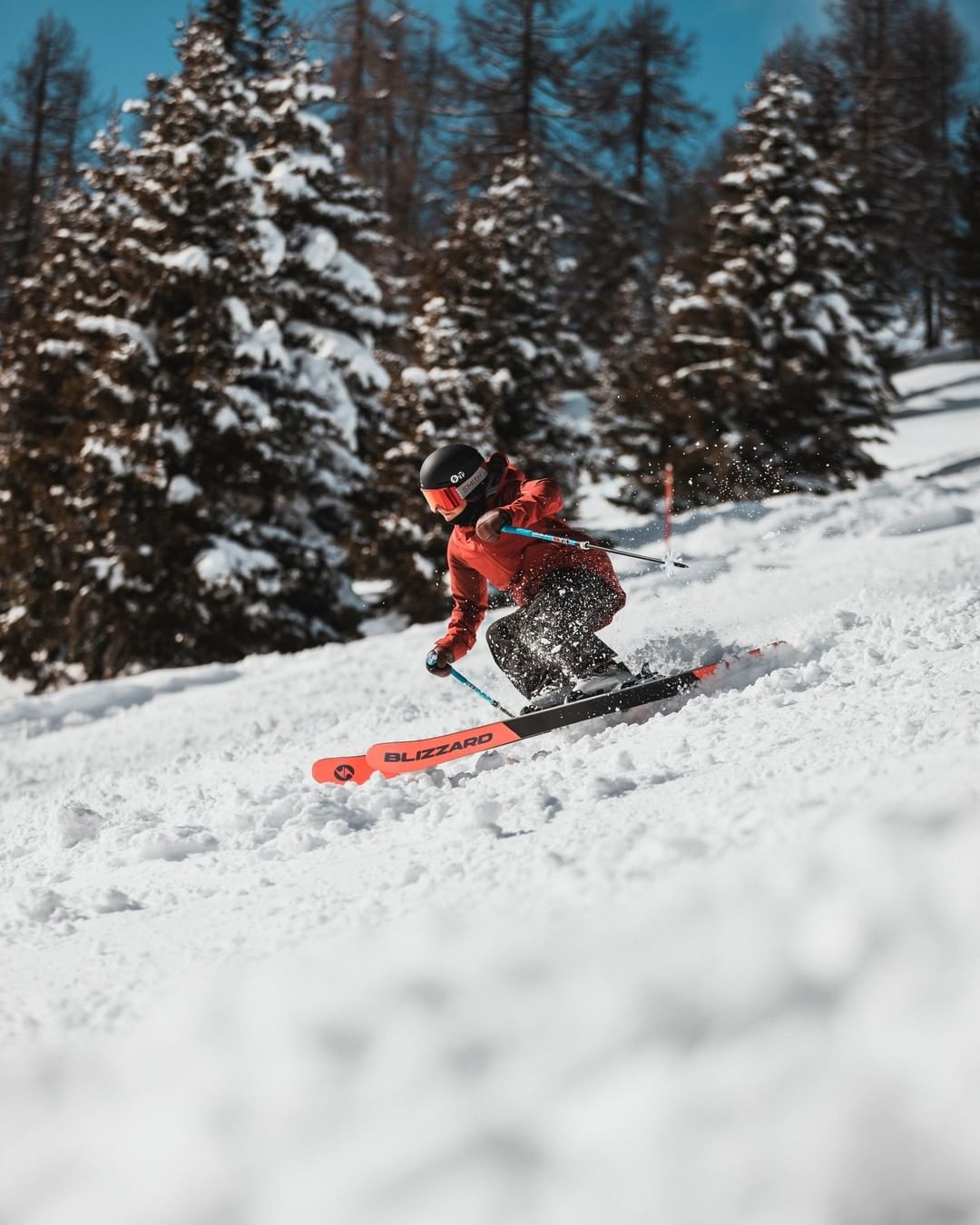 If you're just starting out as a beginner, you'll want to pick skis that are flexible and have a narrow profile. These skis are often made of a wood core. This will enable you to make more controlled turns while also being forgiving. If you're comfortable skiing down intermediate runs, a stiffer ski that is a little wider will offer more precision, and float above the snow. Intermediate skis are often a wood core ski with some type of carbon laminate overlay which offers a bit more structure and support at higher speeds. Expert skiers who are comfortable with black diamond runs should choose skis that are stiff. These skis often have sheets of metal in them, with profiles that provide precise controlled handling on various terrain types.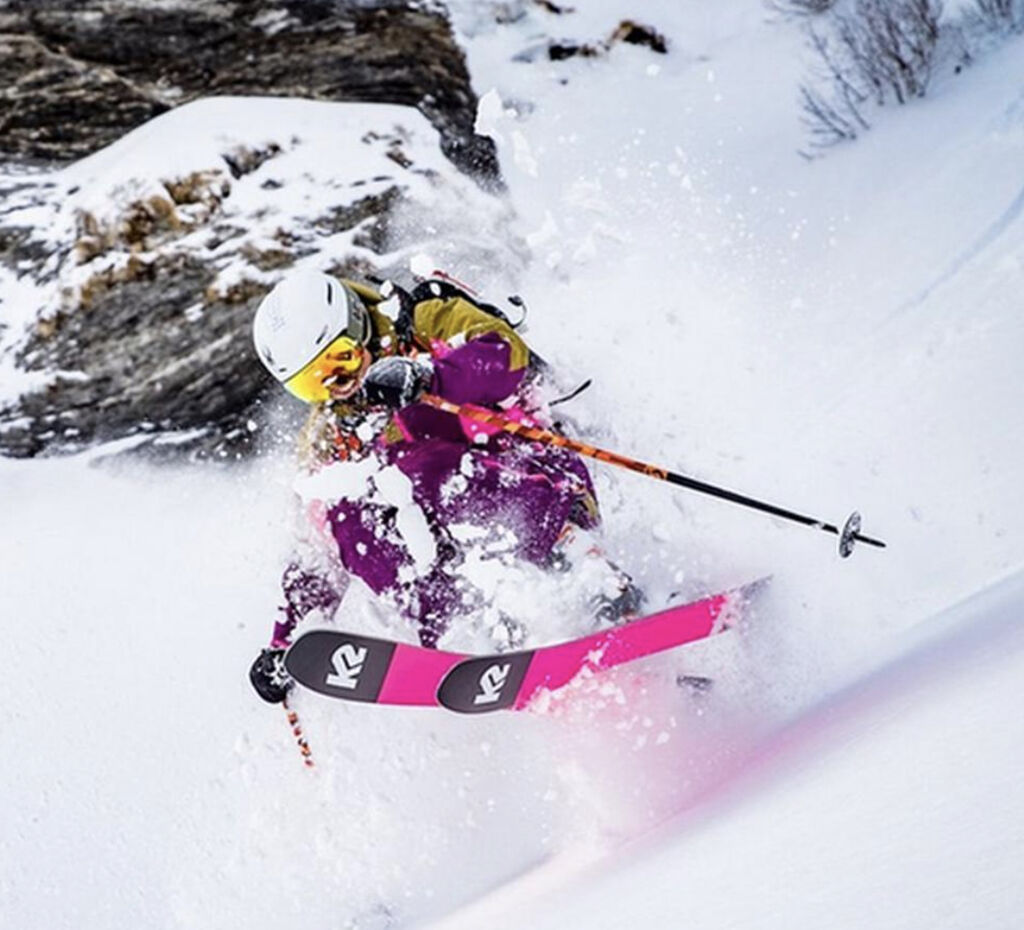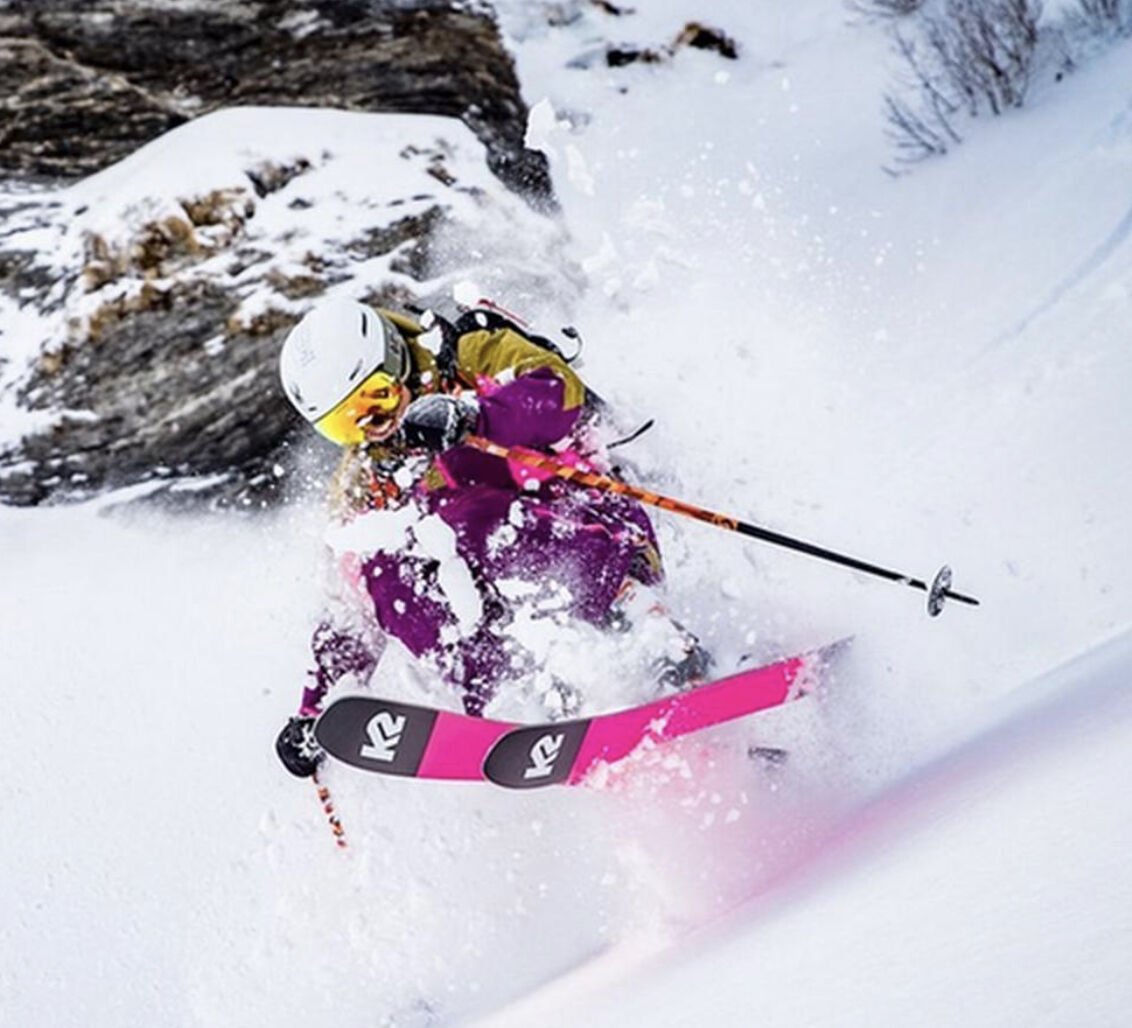 Skis come in various profiles that can have different effects on varied terrain. The most common ski profiles have camber under the foot with "rocker" at the tip and (sometimes) tail. This is a very versatile ski design because the rocker will help with turn initiation and float while the camber will help with edge hold and stability. Most skis these days (with the exception of alpine ski race skis - which are full-camber) have some combination of rocker and camber.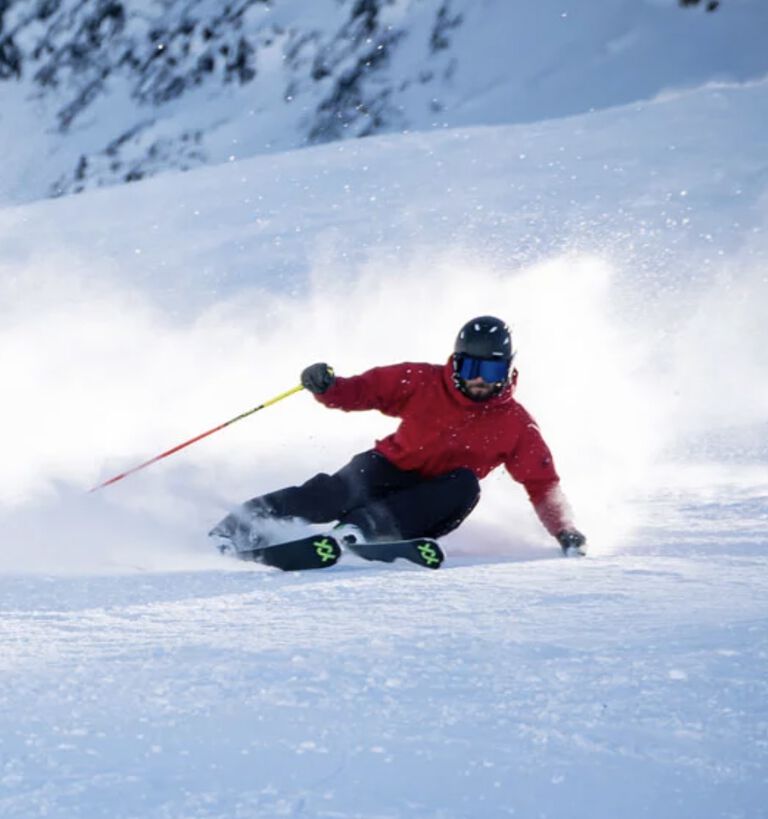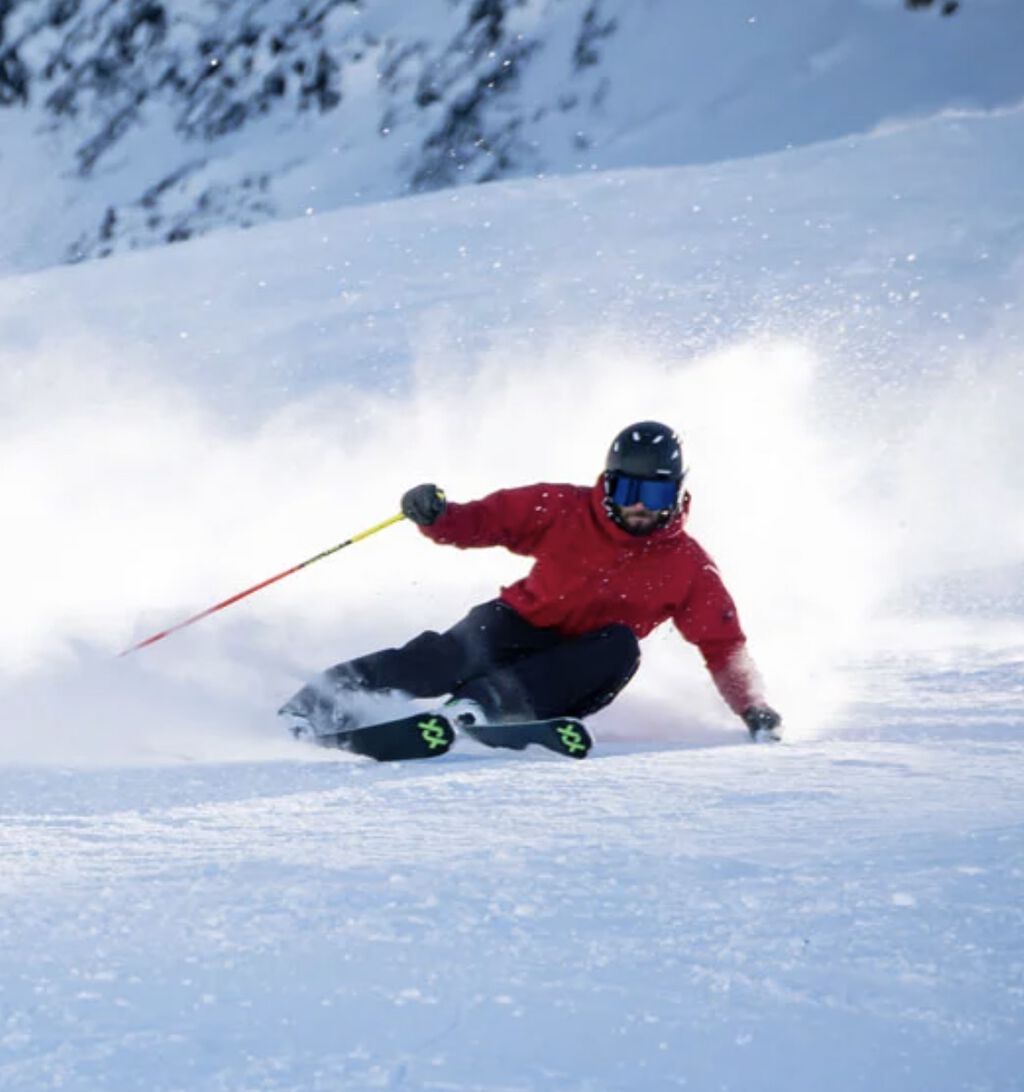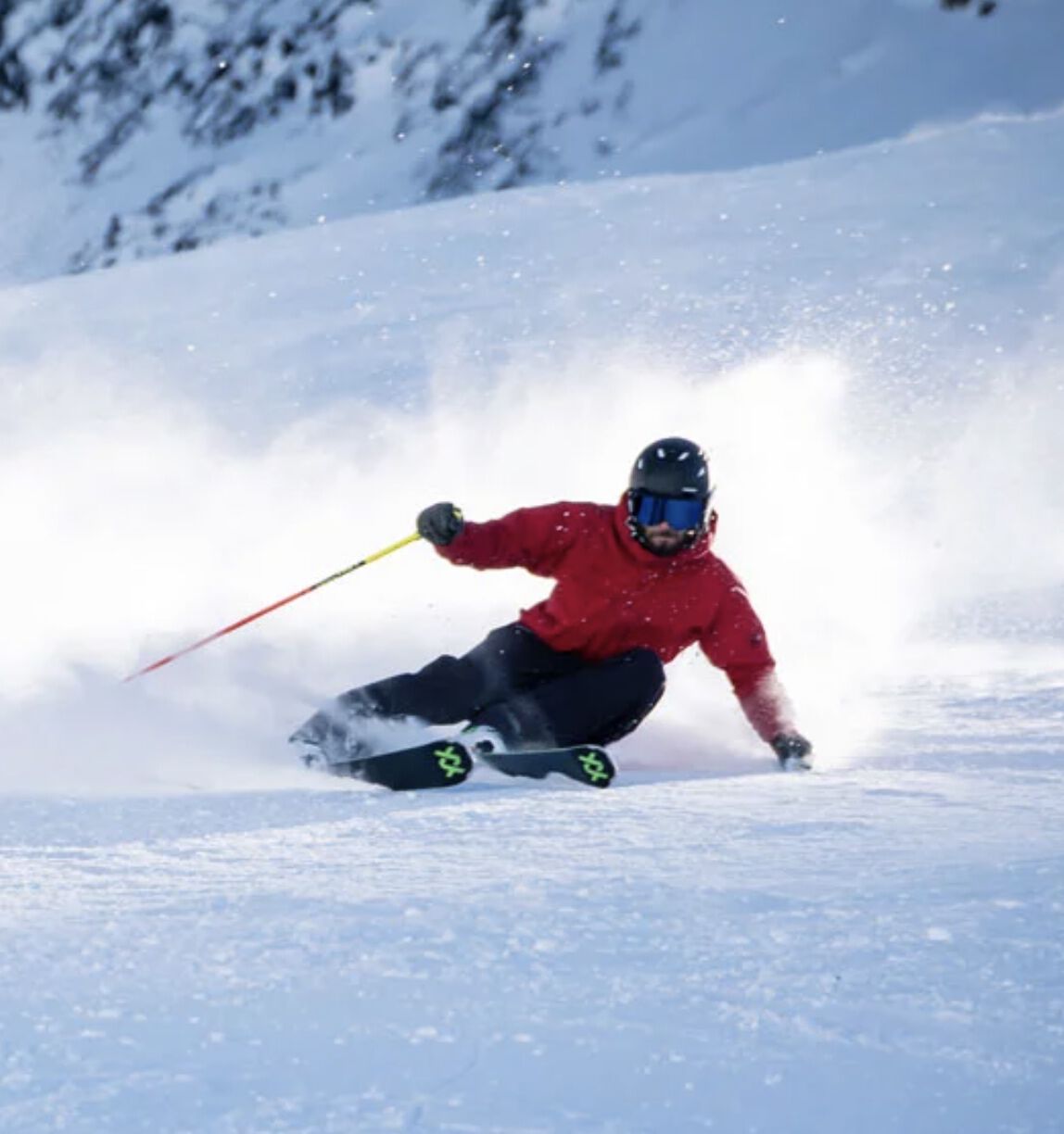 SKI LENGTH
A ski size chart can provide a good indicator of the length of skis that will be the most comfortable once you're out on your next run. As a general rule, you should invest in skis that measure somewhere between your chin and forehead, though more advanced skiers will typically choose longer skis with more surface area that can provide a better float above the snow, and more stability at high speeds. Shorter skis provide better control for beginners, so be sure to choose the option that suits your skill level. Below is a size chart to help get you started. Please keep in mind that sizing on this chart is approximate, and may vary depending on your skier ability level, and the type of ski you are interested in.
Mens & Womens Size Ski Size Chart
Men's Ski Lengths
| Skier Height (in) | Skier Height (cm) | Expert Ski Length (cm) | Intermediate Ski Length (cm) | Beginner Ski Length (cm) |
| --- | --- | --- | --- | --- |
| 4'6" | 137 | 140 | 135 | 125 |
| 4'8" | 142 | 145 | 140 | 130 |
| 5'0" | 152 | 155 | 145 | 135 |
| 5'2" | 158 | 165 | 155 | 145 |
| 5'6" | 168 | 175 | 165 | 155 |
| 5'8" | 173 | 180 | 170 | 160 |
| 5'10" | 178 | 185 | 175 | 165 |
| 6'0" | 183 | 190 | 180 | 170 |
| 6'2" | 188 | 195 | 185 | 175 |
| 6'4" | 193 | 195 | 190 | 180 |
Women's Ski Lengths
| Skier Height (in) | Skier Height (cm) | Expert Ski Length (cm) | Intermediate Ski Length (cm) | Beginner Ski Length (cm) |
| --- | --- | --- | --- | --- |
| 4'8" | 142 | 149 | 139 | 136 |
| 5'0" | 152 | 152 | 142 | 139 |
| 5'2" | 158 | 153 | 146 | 143 |
| 5'4" | 163 | 163 | 153 | 150 |
| 5'6" | 168 | 166 | 156 | 153 |
| 5'8" | 173 | 170 | 160 | 157 |
| 5'10" | 178 | 173 | 163 | 160 |
| 6'0" | 183 | 180 | 170 | 167 |