All Tecnica products are engineered with game-changing technology to help improve performance and comfort. Let your gear do all the heavy lifting this season with quicker edge-to-edge transitions and increased lateral power and stability with Tecnica's ski boots.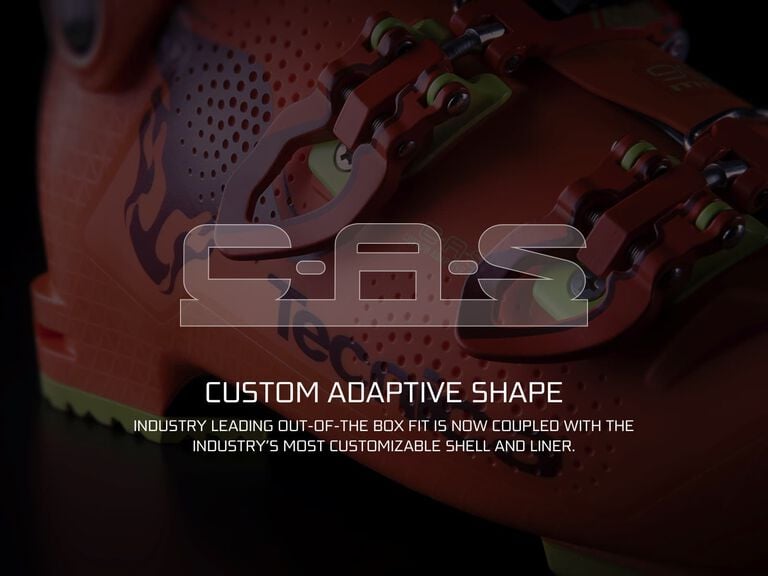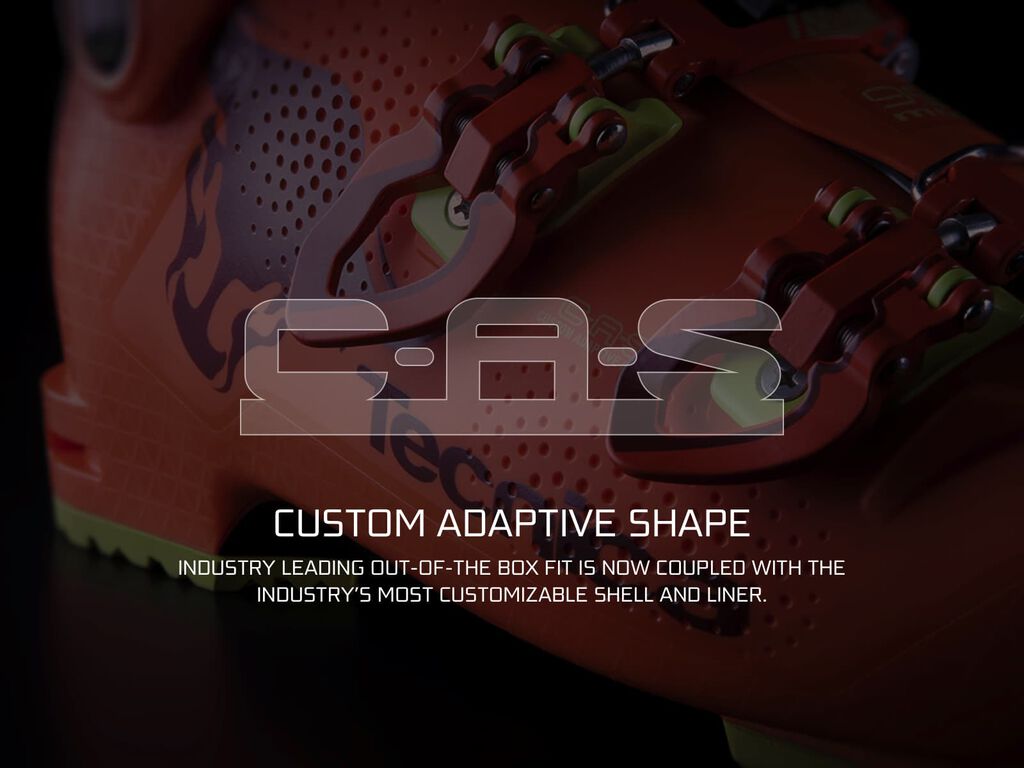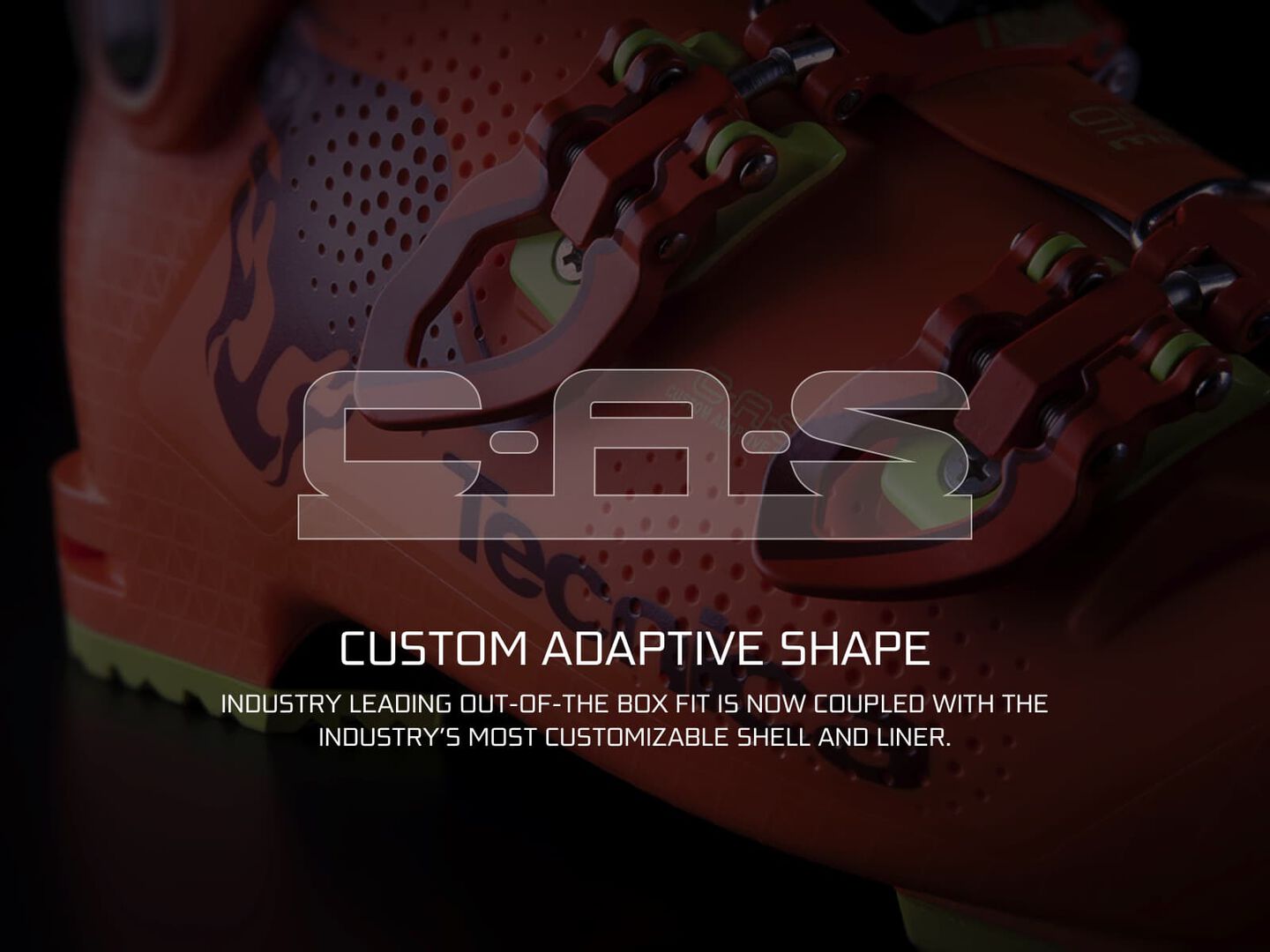 Custom Adaptive Shape (C.A.S.)
C.A.S. IS TECNICA'S REVOLUTIONARY NEW FIT SYSTEM.
It was created to offer the most comfortable out-of-the box fit without sacrificing performance. C.A.S. also offers more customization options than ever before..
GREAT OUT-OF-THE-BOX FIT
We start with a great fit. Designed from the inside out, we use the most anatomically shaped liner and shell to ensure maxiumum foot retention with a high level of comfort AND a high level of performance
Asymmetrically located ankle pockets
Achilles Tendon Groove
Anatomically shaped heel pocket
Navicular Bone pocket
Asymmetrically located metatarsal pockets
Asymmetrical Toe Box with increased height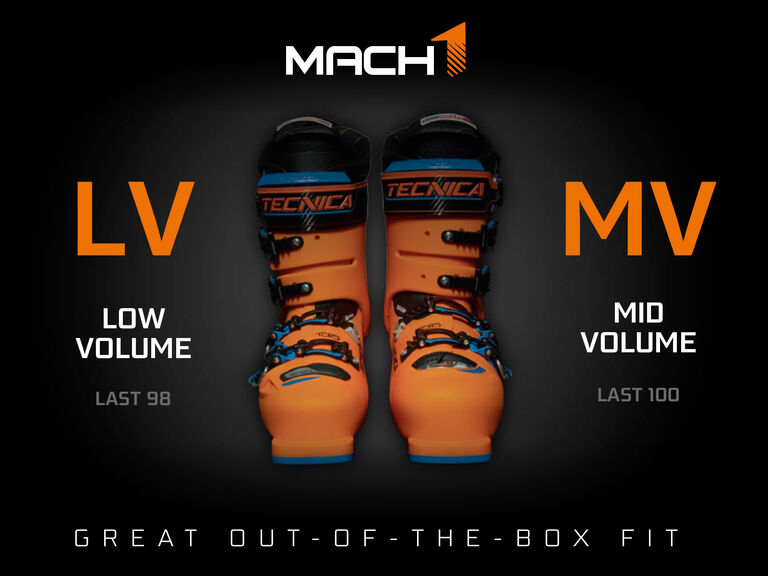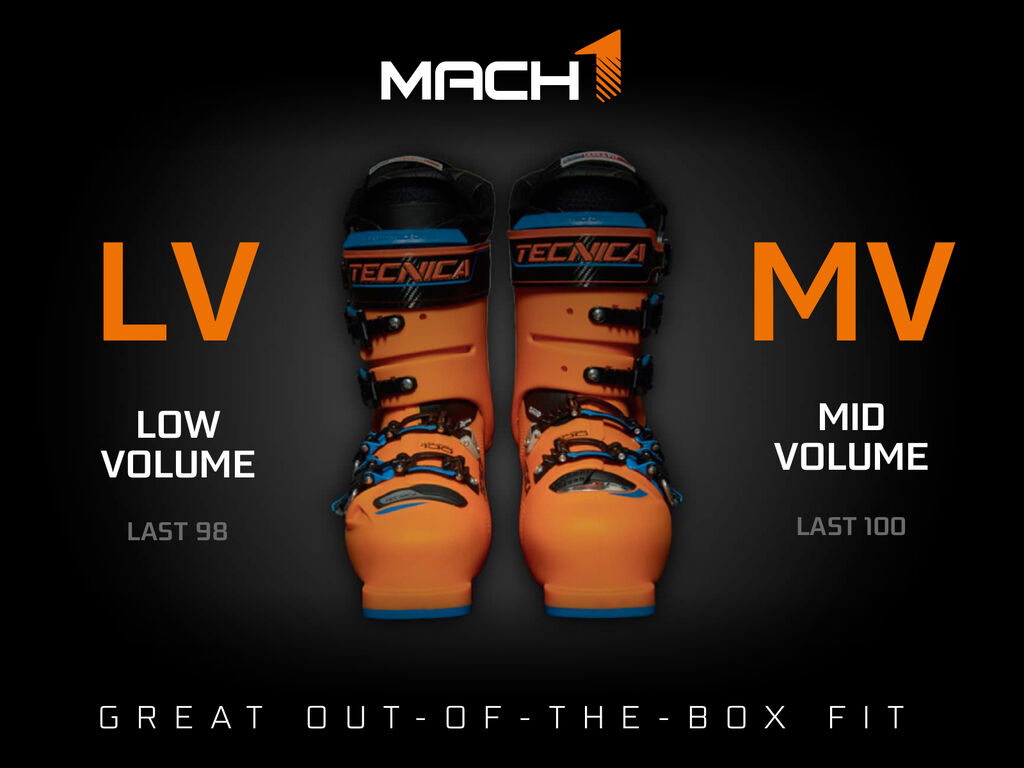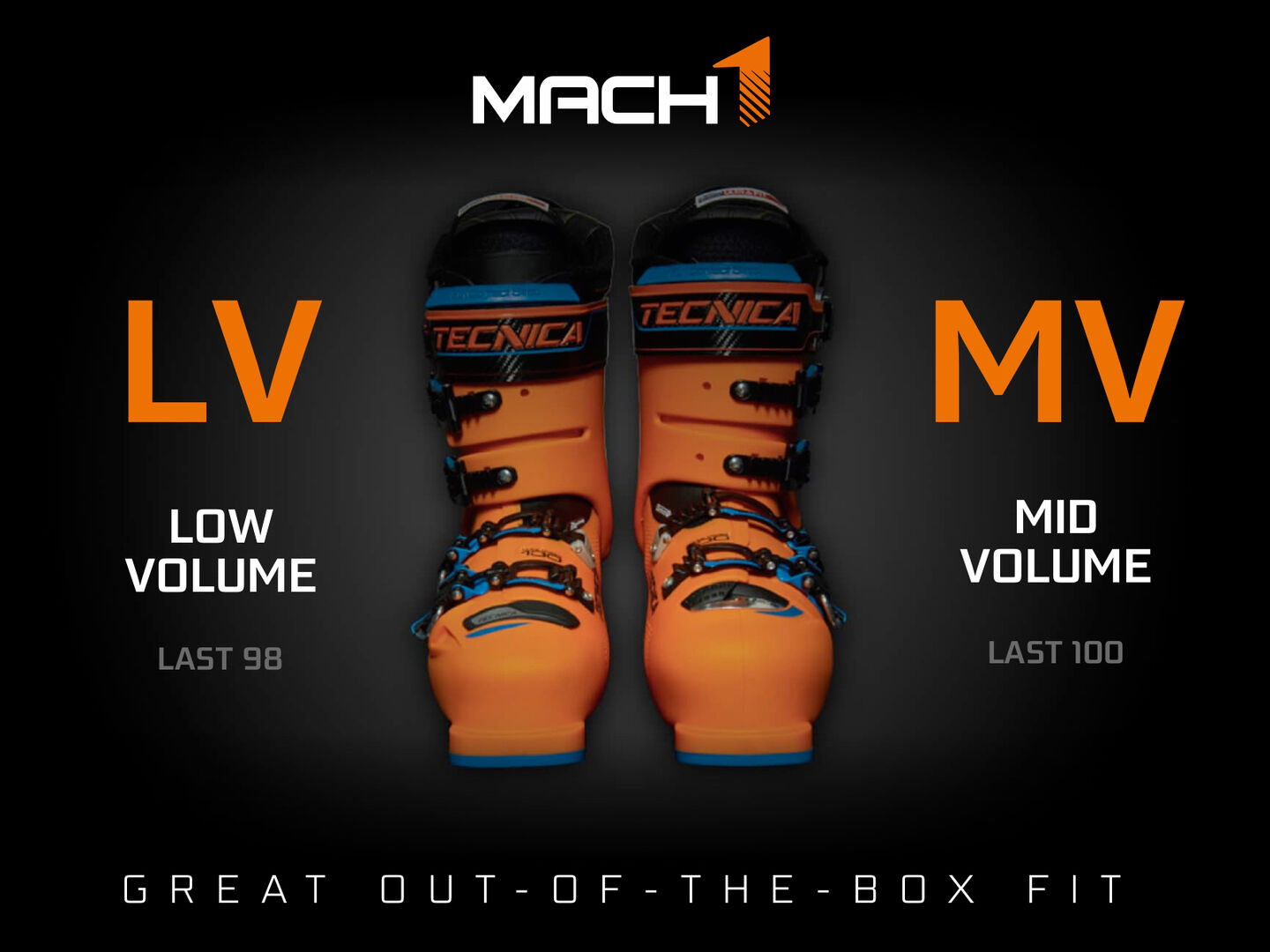 Mach1 Technology
TWO DISTINCT SHELL LASTS THAT PRECISELY FIT A VARIETY OF FOOT VOLUMES
Mach1 features our most anatomically shaped liner and shell to ensure fit and performance. Available in two distinct shell lasts, Low (LV) and Mid (MV) Volume, Mach1 offers a great fit for a variety of foot shapes. Coupled with the C.A.S. (Custom Adaptive Shape) Liner, and the C.A.S. Shell and Boot Board, this collection offers a precise fit right out-of-the box with additional customization options if needed.