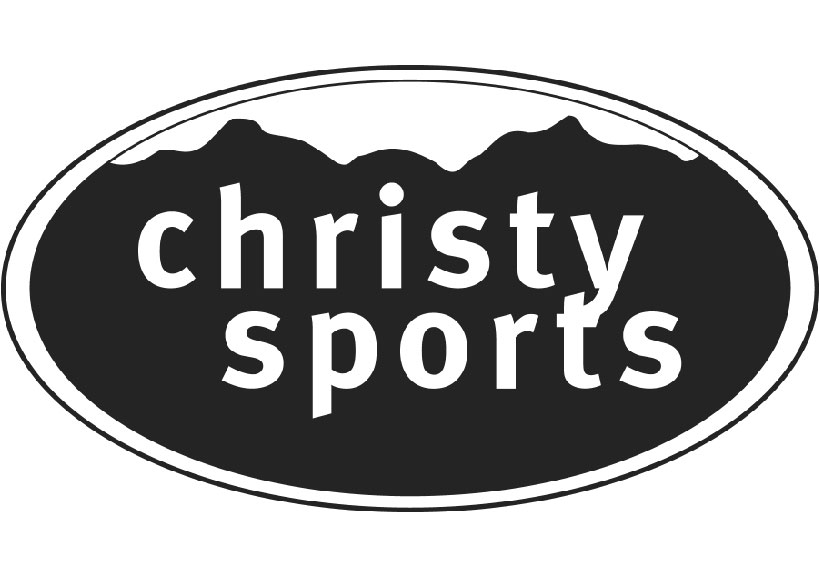 Outdoor Retailer Snow Show opens a smaller event amid doubts about relevance
By Ed Sealover
Senior Reporter, Denver Business Journal
Jan 27, 2022
The Outdoor Retailer Snow Show launched Wednesday in Denver, but its footprint at the Colorado Convention Center remained decidedly smaller than its pre-pandemic iterations, and the event was noticeably devoid of most of the big industry names that once lined its floor.
The changes at what has been the premier outdoor-recreation trade show in America were in no small part due to the ongoing coronavirus pandemic, as quite a few large companies continue to have travel restrictions in place and some other exhibitors pulled out in recent weeks for fear of the rapidly spreading Omicron variant. There are 350 exhibitors, which used to number between 1,000 and 1,200 at previous Snow Shows, and a crowd expected to be 25% to 30% of previous peak crowds. 2020 participants including Patagonia, Denver's The North Face, Adidas and Gore-Tex are missing, just as many major goods producers were missing from August's Outdoor Retailer Summer Market.
Marisa Nicholson, senior vice president for OR organizer Emerald Expositions, said she is confident that long-time exhibitors and retailers who make up much of the attendees will return in a post-pandemic world, arguing that the unscripted interactions that happen on the show floor, including chance meetings that have launched companies, are things that can't happen over Zoom meetings.
"I think that what we learned during the pandemic is that clearly there's more people embracing the outdoors and getting out. And businesses have figured out how to meet that need without a national convening event," Nicholson said of the past two years, when Emerald canceled its 2020 Summer Market and 2021 Snow Show before putting on smaller gatherings. "But what we also learned is that this show is about more than just the order-making … It sparks ideas and collaborations and impromptu meetings."
But other show veterans questioned whether the industry had begun moving away from gigantic trade shows even before the pandemic hit, as retailers sought more specific needs and intelligence, especially as more demands are placed on their time and make weeklong commitments less tenable. And some said that while smaller companies may need such shows for visibility, huge companies such as VF Corporation (NYSE: VFC) need only to ask any retailer to take a look at their product virtually or in a small meeting, without spending five figures setting up extravagant booths at big events.
Matt Gold, CEO of Lakewood-based Christy Sports, acknowledged he sent fewer workers to OR Snow Show this week, particularly as many of the 65-store chain's key clients chose not to exhibit their forthcoming products as well. He said he suspects future trade shows are likely to be more focused — such as snowsports equipment instead of all winter sports, or shows for mountain sports, cycling or apparel instead of one big combination show that spreads across so many categories.
"The one-size-fits-all show is increasingly losing its relevance," Gold said during a break between a panel appearance and a meeting with a product manufacturer. "I don't think a broad-based event within this time in the evolving digital age is particularly going to be a thing of the future. I just see this evolving into a more focused category or forum for the key players in the trade of that category to be able to interact around review, planning and strategies."
But after companies have been forced for nearly two years to rein in their events and sales staff and make connections via Zoom and other virtual platforms, do they ever need to go back to big, expensive gatherings to catch the attention of retailers or suppliers?
The question is an incredibly important one for organizations like Visit Denver that count on major trade shows like OR not only to fill their convention centers but surrounding hotels and restaurants and bring economic impacts like the $42.9 million that the Snow Show previously was estimated to deliver.
City and convention-bureau leaders in September launched a $233 million upgrade to the convention center that they hope will allow to compete better for more of these bigger shows and bring an investment on that major return.
Competitor shows already are starting to pop up and cut into OR's once-dominant position in the space. The Big Gear Show, which drew 421 exhibitors last summer to Park City, Utah, with a focus on paddling, cycling, climbing and camping already has led some companies to begin choosing between the events rather than doubling up on staffing both.
Kyle Jacobson — chief marketing officer for Fort Collins-based Gobi Heat, a growing company that makes heated jackets, gloves, blankets and camping chairs — surveyed the mellower confines of the convention center around the company's booth Wednesday morning and delivered a mixed verdict. While the lack of major competitors at August's OR Summer Market made it easier to grab the attention of retailers and led to the firm getting into some major stores, he said, the smaller turnout will have an effect as the company considers how much return it will get on spending to attend the show.
"I'm hopeful we can still grab eyes. I know a lot of brands ducked out because of Covid. But ... the turnouts have been pretty subpar, and the sentiment I hear is that it's not been the same as it used to be," Jacobson said. "If the same repeats later this year (at OR Summer Market), I could see us continuing only until it's no longer effective."
Nicholson, however, noted that what she believes to be the temporary loss of big brands has at the same time created a tremendous opportunity for smaller brands to land on the radar of sales representatives who previously might have sped by them. That's why the show is evaluating how to meet the changing needs of both exhibitors and attendees, including with special areas such as the Fresh section that show off first-time exhibitors.
And one of those first-time Fresh exhibitors, Denver-based RigStrips, said it benefitted from the smaller roster of gear producers as it sought to introduce its product — a magnetic strip that attaches to a vehicle to hold up skis and poles, and a summer-focused strip that does the same for guns and fishing rods. After selling $10,000 worth of products in 2019, $100,000 in 2020 and $400,000 in 2021, the two-man e-commerce startup with accounts in just a few specialty stores and ski resorts wants to expand next into national retail, Co-founder Zhach Pham said.
While it's tried largely unsuccessfully to work through retailer application programs and even through LinkedIn channels, RigStrips had gotten little notice from big retailers until Wednesday, said Steven Craft, the other co-founder. But on the first morning of the show, he got unscheduled visits from representatives from REI, Vail Resorts, Thule and other outdoor giants, because he had the chance to put products in front of them and catch their attention in person.
Pham said he is sold on coming back for OR Summer Market as he pushes his summer-focused strip, and he believes that this is the promise that trade shows still hold.
"We're ideally trying to get into the international market soon. And I think with international companies, you really need to get first into the big-box retailers in the United States," he said. "This opens those doors."
The show runs through Friday, Jan. 28.