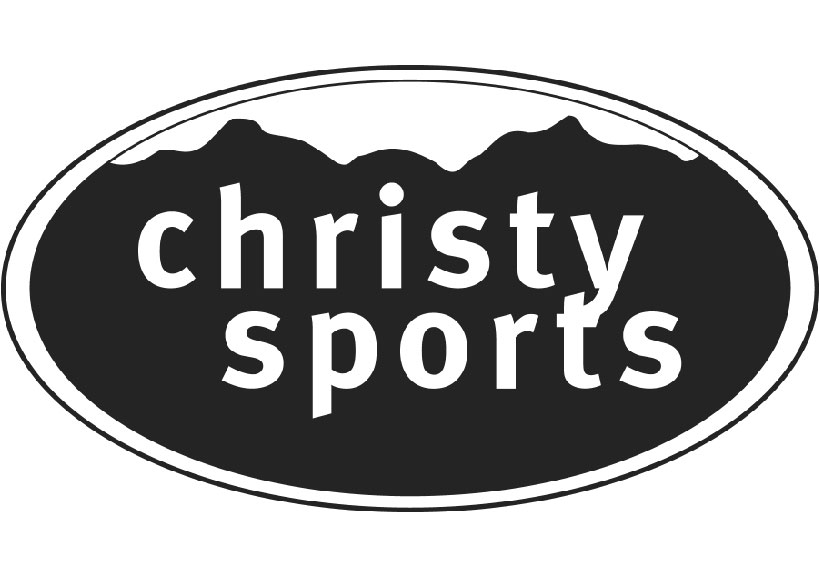 What Worked at Christy Sports This Season
The Christy Sports Park Meadows store near Denver - Photo by SES.
By Tiffany Montgomery | Published Mar 24, 2022


Rentals are a big part of Christy's business
SES visited the Christy Sports Park Meadows store near Denver to see this high volume industry account in person and to find out how the snow season was unfolding.
We visited at the end of January and walked the store with Christy's Director of Marketing Randy England and Store Manager Bob Sullivan.
Christy's is a big account for the ski and snowboard industry with over 60 stores in five states – its home state of Colorado, in addition to Utah, Washington, New Mexico and Montana.
Since a few months have passed since our visit, we followed up with Bryn Westfall, Chief Merchandising Officer, to see how the season turned out overall.
"It's been a record-breaking season with historic sales for Christy Sports," he said. "Our bestsellers, including skis from Nordica, boots from Salomon, and every piece of outerwear, gloves and mittens we could get our hands on, sold extremely well."
"The risk of supply chain delays was high, but our team and vendor community were agile. We fought our way through it to enable an incredible season."
Christy's prides itself on its boot fitting services
Park Meadows Store
The store is big – over 10,000 square feet – and is in a former DSW location.
The store is designed to be "a more contemporary shopping experience to get away from the ski shop of the 90's," Randy said.
It is also designed to showcase the services Christy's offers, like boot fitting, rentals and equipment tuning.
One thing that is evident right away: Christy's does not believe in brand buildouts – the only noticeable one in this store is in the goggle and helmet area for Smith.
"It's not about selling our real estate to the trade," Randy said. "It's more about presenting the product and letting it speak for itself and then coupling that with service."
Goggles and helmets – Smith is one of the few brands that has overt branding in the store
"Is the giant vendor sign on the wall going to move this jacket if it's not a jacket the guest wants? No," he added.
In the Smith section, Smith helped elevate the guest experience, Randy said, and that's why they have the branding in the store.
Christy's takes pride in its boot fitting area which has plenty of seating, signage to call it out and storage for backstock.
One reason Christy's highlights that area so much is that they believe offering that service differentiates them from online retailers.
This year, getting enough inventory in boots was a challenge given the supply chain hiccups brands were experiencing.
Snowboards and bindings
At the end of January, when we visited, the boot inventory in this particular store was low, store manager Bob Sullivan said.
The store still had a healthy inventory of skis and snowboards when we visited, but supply of popular styles and sizes were also low.
And lot of the entry level hardgoods sold quickly because a lot of lapsed participants are getting back into the sport.
However, the hardgoods supply was a lot better than the softgoods situation this season.
"We have major players in the space whose stuff is just showing up now at the end of January, which is unheard of," Randy said.
Brand News
Sales of Black Crows were strong this season at this store
The most in demand ski style at the store was the Volkl Mantra M6, and one of the biggest surprises was the popularity of the Black Crows ski brand, which is a newer brand for Christy's.
When it comes to snowboards, Salomon boards sold well at Park Meadows, and Never Summer boards were also popular. The store had already sold out of splitboards.
Bob said the store also sells a ton of Union bindings.
I asked about Burton, the industry's biggest snowboard brand, which I didn't see in the store. It turns out Christy's does not carry Burton any longer. It is unclear who is the moving party in that decision.
Randy said some brands' emphasis on DTC has put them in an awkward position.
"We continue to talk to Burton, we have a long standing relationship with them," Randy said. "We'll see where it takes us."
Another pleasant surprise this season, Bob said, has been the popularity of K2 boots, which is a newer category for the brand. Bob said K2 really got the fit right and the boots have been very popular at the store.
When it comes to softgoods, store staff mentioned the popularity of bibs, high-end leather glove brand Hestra, and the Fire & Ice collection from Bogner for those women more interested in wearing something fitted and more fashion oriented.
Rentals a Priority
Rentals is a key differentiator for Christy's, which has a very large selection. They also offer lots of services like online ordering, and the ability to make adjustments at different stores if needed. So if a customer rents in a city store, and something isn't fitting right while they are at a resort, they can swap it out at a Christy's mountain store with no extra charge.
Christy's tries to steer parents to renting skis for kids for the season instead of buying, since kids grow so fast. If kids have a growth spurt, they can swap out for a different size at no charge
Christy's also prides itself in turning around tuning service orders in 24 to 48 hours.
Randy declined to say what percentage of sales come from rentals and service.
But he did say, "It is a strong part of our business – we like to say that it is the rental business that keeps the lights on and pays the rent. There's better margin in any rental model across many businesses, like car rentals. You get better margin because you can reuse the product multiple times as opposed to selling it once. So it is an important part of our business for sure."
Transforming into an Outdoor Outfitter for Mountain Stores
In the warmer months, the city and suburban stores specialize in high-end patio furniture. In the mountains, the stores turn into bike shops, including bike sales and rentals.
A new area Christy's is expanding into this year is renting day packs for hikers, that will include things like a medical kit and bear spray. They will also rent packs that parents can use to carry kids on trails.
The goal is to offer a similar service in the summer that they do in the winter. In the winter, people coming to the mountains can rent everything they need for the week they are there. Christy's wants to offer the same option for summer activities and really turn into an outdoor provider in those resort towns.
A customer returning rentals
Women's outerwear and apparel
Men's outerwear and apparel