Christy Sports Expands its Signature Stores with New Location in Dillon, Colorado
---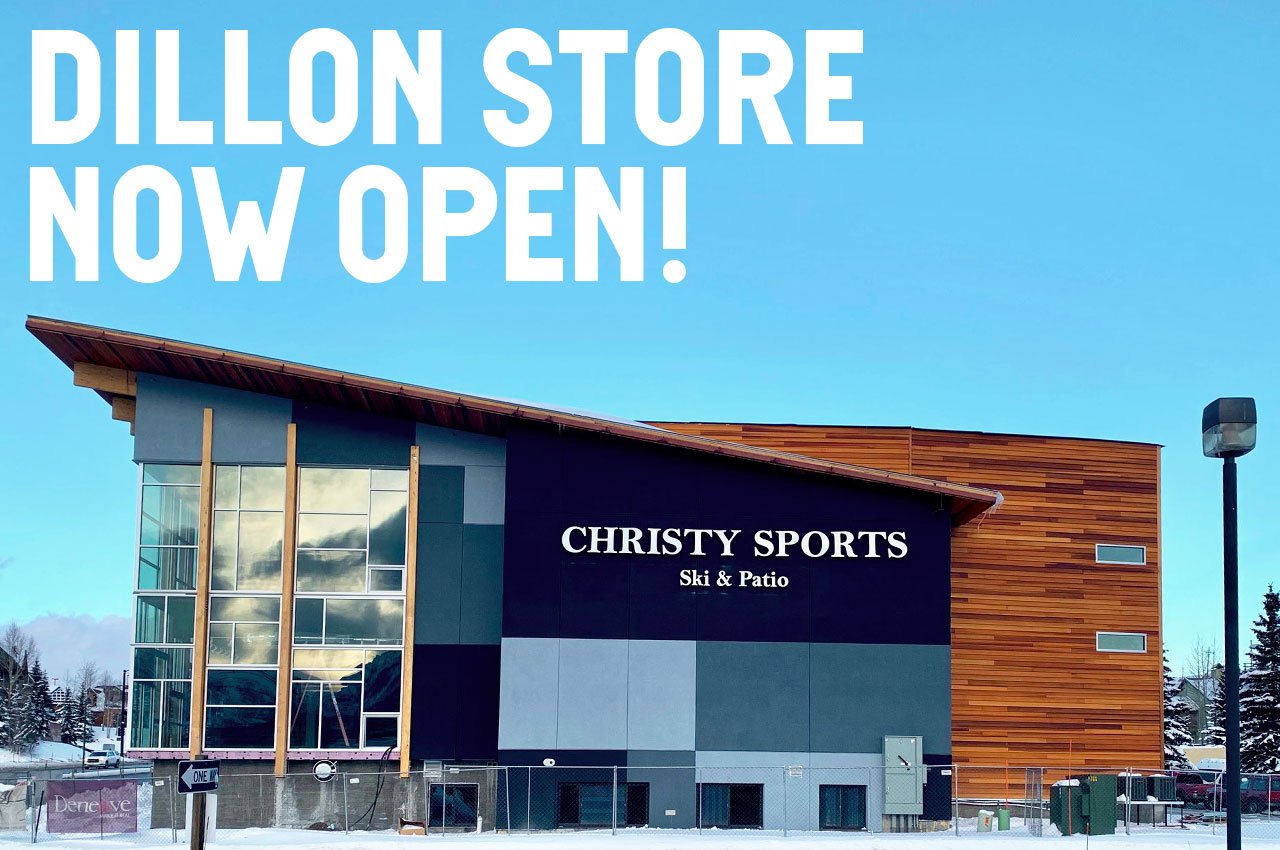 ---
LAKEWOOD, Colo. – Christy Sports LLC, one of the largest winter sports specialty retailers in the nation, today announced the opening of its newest Signature Store. Located at 817 Highway 6 in Dillon, Colorado, the newly built store replaces Christy Sports' previous Dillon location. The new location is the fourth Signature Store for Christy Sports, complementing its Boulder, Avon and Park Meadows locations.
"The new Dillon Signature Store represents Christy Sports' continued growth as a leader in the specialty sports retail space," stated Matt Gold, Christy Sports CEO. "We are passionate about delighting our guests with an inspiring environment, experience, service, and merchandise mix. Our Signature Stores are the pinnacle of bringing our strategy to life, and the new Dillon store is an aspirational evolution of this leading-edge format."
At over 17,000 square feet, the new Signature Store provides an open floor plan, including two levels of retail shopping space and an expansive selection of ski and snowboard equipment, apparel, and accessories. The large glass store front pours natural light into the contemporary interior and provides picturesque views of the Gore and Ten Mile mountain ranges. The new Signature Store offers best-in-class service departments including the largest ski and snowboard rental fleet in Summit County, a state-of-the-art tuning and repair facility featuring Wintersteiger machinery, and an expanded boot area for expert custom boot fitting.
"The new store will employ experienced and passionate staff members who have been selected to provide guests the best service and experience in Summit County," said Brian Sullivan, Christy Sports Director of Operations in Summit County. "Christy Sports in Dillon has been a fixture in the community since 1986, and this new Signature Store will carry that legacy proudly into the future."
During the summer, the store will convert to an outdoor furniture showroom, doubling the furniture presentation of the previous Christy store. Guests can expect expert services including in-store design consultation, white glove delivery with set-up, and the ability to place special orders. "We are very excited that the summer outdoor furniture showroom will offer guests the opportunity to shop locally without compromising selection and service that were previously only available in Denver," said Sullivan.
The new Dillon Signature Store will provide ample parking while being easily accessible from the Silverthorne exit off Interstate 70. The temporary Christy Sports location at the Outlets of Silverthorne, which served guests this winter during construction, closed on March 28.
https://store.christysports.com/store_locations/christy-sports-dillon
MEDIA CONTACT:
Randy England
Director of Marketing
Christy Sports LLC
Phone: 303.237.6321
Email: rengland@christysports.com
SOURCE Christy Sports LLC