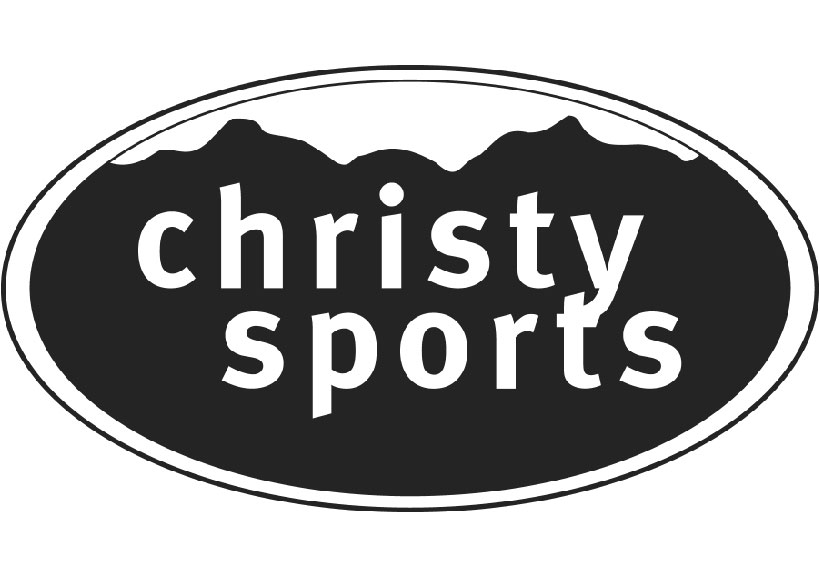 Christy Sports Recognized as Adapting to Good Award Winner in the 2022 Social Impact Awards
The award honors Christy Sport's commitment to adapting their giving strategy in the wake of current events and crises to make a positive impact where needed most

LAKEWOOD, Colo. (January 31, 2022) -- Christy Sports LLC, one of the leading outdoor specialty retailers and service providers in the U.S., today announced it has won a 2022 Social Impact Award in the Adapting to Good Award category. The inaugural edition of the awards features retail brands who have gone above and beyond in their charitable efforts benefiting nonprofits and have social impact woven deeply into their DNA.
The Adapting to Good award recognizes a brand that has adapted their giving strategy and engaged in direct response fundraising in the wake of current events and crises to make a positive impact where needed most. ShoppingGives determined winning brands based on their giving strategies and impact.
"As part of our corporate social responsibility, we partnered with Shopping Gives to help contribute to causes that matter most to our employees, our customers and the broader communities we serve," said Matt Gold, CEO of Christy Sports.
"This also directly aligns with one of our core values, 'Be Good Humans,' and we appreciate the recognition by Shopping Gives for our efforts. We're continuing to make an impact by supporting different organizations like the Community Foundation of Boulder County to provide aid to those who lost their homes in the Marshall fire, US Ski and Snowboard athletes heading to Beijing, and giving a more diverse group of children the chance to experience skiing and snowboarding through the Share Winter Foundation."
Over the past year Christy Sports has launched its online Give Back initiative by partnering with different causes each month and donating 1% of all online retail sales each month. The program has evolved to include the opportunity for guests who visit brick locations to give additional support when warranted, as was the case with efforts to support victims of the Marshall fire in Boulder County this January.
"This inaugural group of Social Impact Award winners are torch-bearers spearheading the future of social impact," said Ronny Sage, Founder & CEO of ShoppingGives. "They've leaned into the promising future of a Giving Economy where brand growth is aligned with making the world a better place, and we're proud to recognize that commitment and leadership."
For more about Christy Sports, visit christysports.com.
The full list of honorees and the stories of their impact is now live at https://shoppinggives.com/blog/2022-social-impact-awards/.
About Christy Sports
At Christy Sports, we help people #stepoutside - outside the predictable and expected walls of their comfort zone, and into a never-ending journey of progression. Driven by our unmatched passion for the outdoors, we are always advancing. In-store and online, within our industry, and with the communities we serve, we bring a spirit of innovation to every aspect of what we do. We were founded in Colorado in 1958, but we've been chasing adventure for much longer. Skiing and snowboarding isn't just a job for us, it's a lifestyle. No matter your level, we strive to give you the best experience possible and invite you to #stepoutside with us. Because when we step outside together, we step forward.
Headquartered in Lakewood, Colorado, Christy Sports is one of the leading outdoor specialty retailers in the nation with more than 60 locations in Colorado, Utah, New Mexico, Washington, and Montana. In addition to offering a broad selection of retail merchandise in its stores and through multiple e-commerce sites, Christy Sports is a leading provider of Rental and Equipment Services. During the winter off season, the Company operates highly professional outdoor businesses including Patio Furniture & Cycling to further inspire and enable Christy Sports guests' healthy lifestyles, and to leverage its operational infrastructure and passionate employee base.
For additional information, visit www.christysports.com/press.
Press Contact
Caitlin Davis
About ShoppingGives
ShoppingGives, the leading social impact commerce platform, is the turn-key solution for thousands of socially conscious brands including Steve Madden, Natori, GREATS, Kenneth Cole, White + Warren, Dr. Bronner's, Dolce Vita, Sakara Life, Anatomie, Fresh Clean Tees, Blind Barber, and Neighborhood Goods to accelerate their growth through integrated social impact. Our suite of social impact marketing technologies enables a data-driven approach to cause-marketing, empowering brands to create more authentic, higher-converting customer experiences by promoting corporate social responsibility while maintaining cause marketing regulation, enabling donations to 1.8M+ 501c(3) nonprofits.
Press Contact
Frank Spence
415-294-1157